If your HVAC business has a website, why not leverage it to find thousands of leads online? You may have a steady flow of income but you can use the internet to your advantage to grow your business. Your competitors are using "HVAC SEO" and taking home clients worth thousands of dollars, why shouldn't you
If your HVAC business has a website, why not leverage it to find thousands of leads online? You may have a steady flow of income but you can use the internet to your advantage to grow your business.
Your competitors are using "HVAC SEO" and taking home clients worth thousands of dollars, why shouldn't you too?
What is HVAC SEO?
HVAC SEO is a set of online marketing techniques that will help you place your website among the top websites on the first page of google and get sufficient traffic.
In this guide, we will tell you everything about getting more leads online with the help of HVAC, Plumber SEO.
[gdlr_widget_list title="Topics we will cover:" title-color="" background-color="" color="" border-color="" ]
Chapter I: What does ranking on Google Maps and Google Search mean and how do they help you get more leads?

Chapter II: Surefire ways to rank on Google Maps and Google Search rankings for higher leads

[/gdlr_widget_list]
---
Chapter 1
What does ranking on Google Maps and Google Search mean and how do they help you get more leads?
Know this: You need to rank twice; once on Google Maps and then on Google Search.
If you don't, you risk losing potential leads to businesses/competitors that rank on Google Maps and Search.
Google is a search engine that answers everything.
Google Search: The place to find every company with a website.
Google Maps: The place to find every local business that's online.
Your competitors are making thousands of dollars by marketing their business on Google Search and Maps. So, why shouldn't you?
An active SEO approach will help you get maximum traffic (visitors) to your website/listing.
Let's assume that with active HVAC SEO, you attract 1000 people every month. Imagine if you could just convert just 5% of the people who visit you.
If 1000 people visit your website, then converting 50 clients could just be the stability your business needs.
Ranking on Google Search as well as Google Maps doubles your chance attracting more potential customers to your business.
Let's explore the case with an example.
We ran the phrase "SEO for Plumbers in Miami" in Google USA and got more than 24 million results.
The business "Schmitt Heating" ranked twice, once leading the Google Maps Listings and second on No.3 on Google Search.
Schmitt Heating ranks twice for "HVAC Contractors in San Francisco". This means that the business Schmitt Heating has two places to get people to click on their website.
Ever wonder why Google shows different results for the same keywords on the same Google results page?
Because Google Maps as well as Google Search focus on delivering results to a separate group of visitors/audience.
Google Maps Listings
Experts and people also refer to Google maps as 'Local Listings', 'Local SERPs', etc.
Target Audience: Nearby People.
Shows:
Basic information you need of the relevant companies that are located close to your location (based on your phone and google account location).
For example, you want to eat Italian for dinner but want to dine close to your home. You can just run a search like "Italian restaurants near me" and Google will give you a whole list of relevant and high rated Italian Restaurants located very close to you.
Google Maps Listings show contact information, reviews, hours of operation, etc.
Ranking among the Google My Business Maps listings will help you attract more local clients.
Google Search Results
People also refer to Google Search as 'Organic Listings' and 'Traditional listings'.
Target Audience: People searching for information based on keywords. Their location is not really an influencing factor as they could be close to the location of the results or far (in another city or country).
Organic Listings show the best, relevant and high-quality content regardless of the finder's location.
Ranking on the first page of Google will get you more than 90% clicks (especially, if you manage to rank between no. 1-5).
What's the difference?
Local Intent is what separates Google Maps results from Google Search results.
When people search specifically for 'Best Sushi in Brooklyn', Google filters out all the results that have nothing to do with Sushi and Brooklyn together.
So, you get only the best places that serve Sushi in Brooklyn.
Ranking on Google Maps as well as on Google Search gets you double the exposure. Your audience in your targeted location sees you twice. So, you become more influential and get double the opportunity.
Google Maps: Proximity influences results
Google Search: Content quality (User Experience) influences results
By ranking on Google Maps and Google Search, you get more exposure on the internet. Majority of people use Google.com to search for relevant results (for example, best bakery in New Jersey, My AC is not cooling, etc).
By appearing on the first page of Google, you can get the maximum number of clicks to your website and listing. As your website offers useful information to the people visiting it, your leads and bookings will rise too.
Chapter II

Surefire ways to rank on Google Maps and Google Search rankings for higher leads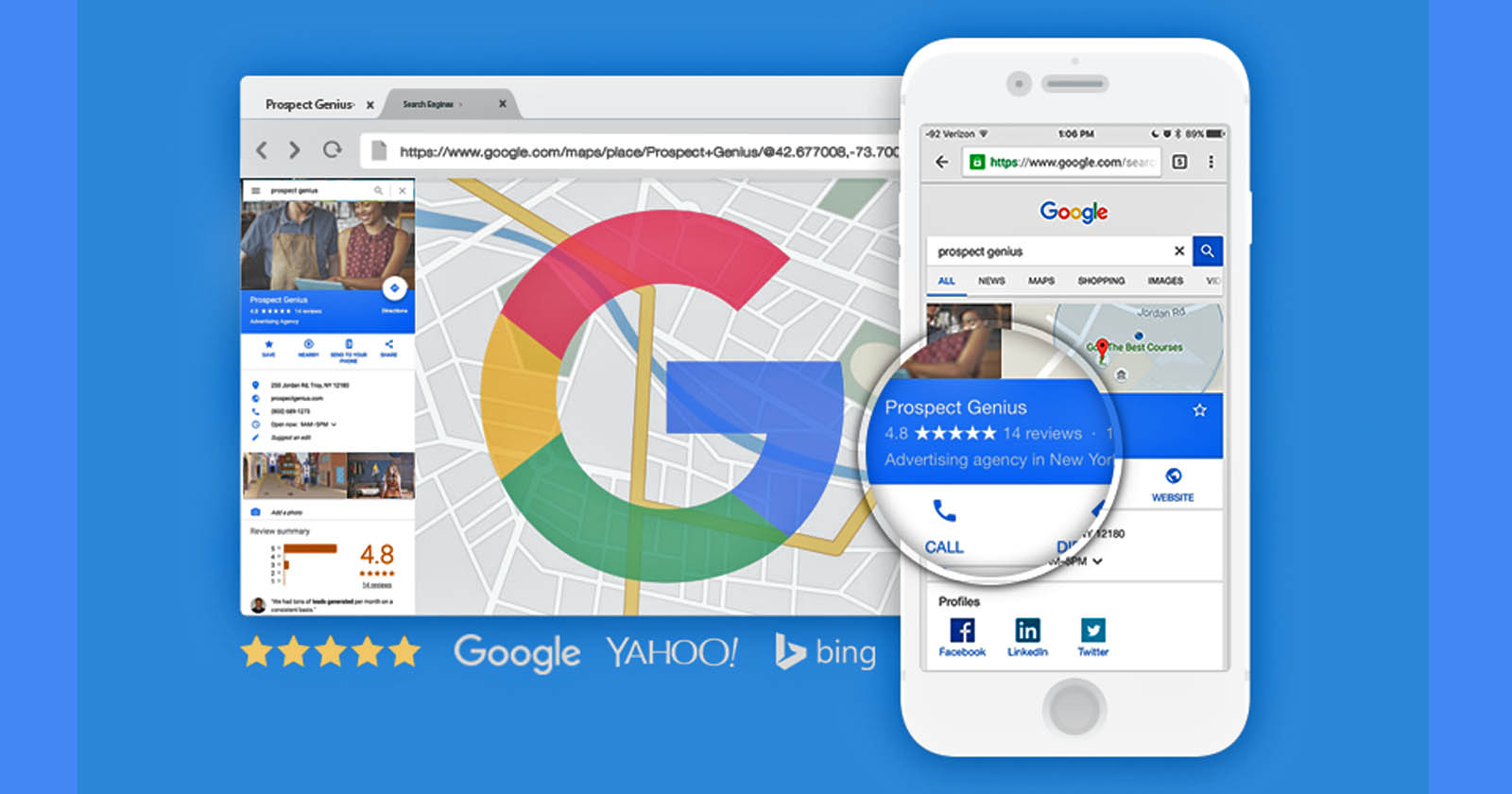 1. Google Maps Rankings
If you want to rank on top on the 3 pack Google Maps results then it's best you remember these:
Proximity is king. Every Meter matters.
You need to optimize your Google my Business Listing.
Local exposure through consistent citations.
Proximity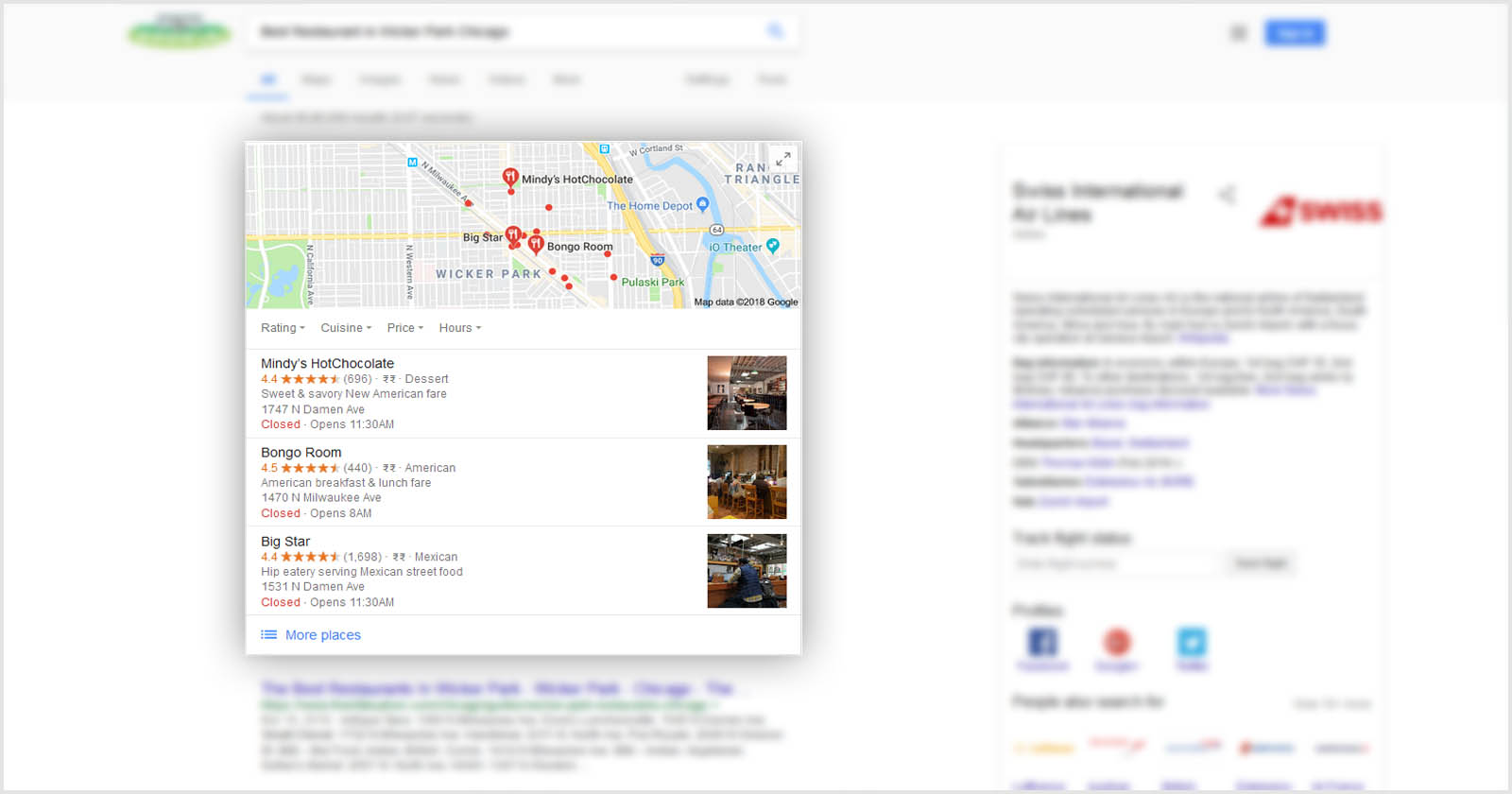 Proximity is something you do not control. You can just pick a location and work hard to rank on relevant location keywords like Best bakery in Soho Manhattan, Best Restaurant in Wicker Park Chicago, etc.
Someone who is really close to your store address will definitely see your address if you work things right.
But this doesn't mean that you can't target customers in another city (if you serve customers state-wide or in selected cities).
Proximity is everything. It's your best friend for local search engine marketing.
Basically, you can target people who are 10 miles from your store via organic listings.
So what if John and Stella didn't see your store on the Google Maps because they were far? You still have a fighting chance with Google Search organic listings (this is why you need them both, Google Search and Google Maps).
Optimizing Google My Business Listing
Before we get down to business, it's very-very-very important that you claim your Google My Business listing.
Have nothing to optimize if you don't claim your listing, right? Find out how to claim your listing here.
SEO for HVAC Contractors: How to optimize your Google My Business listing?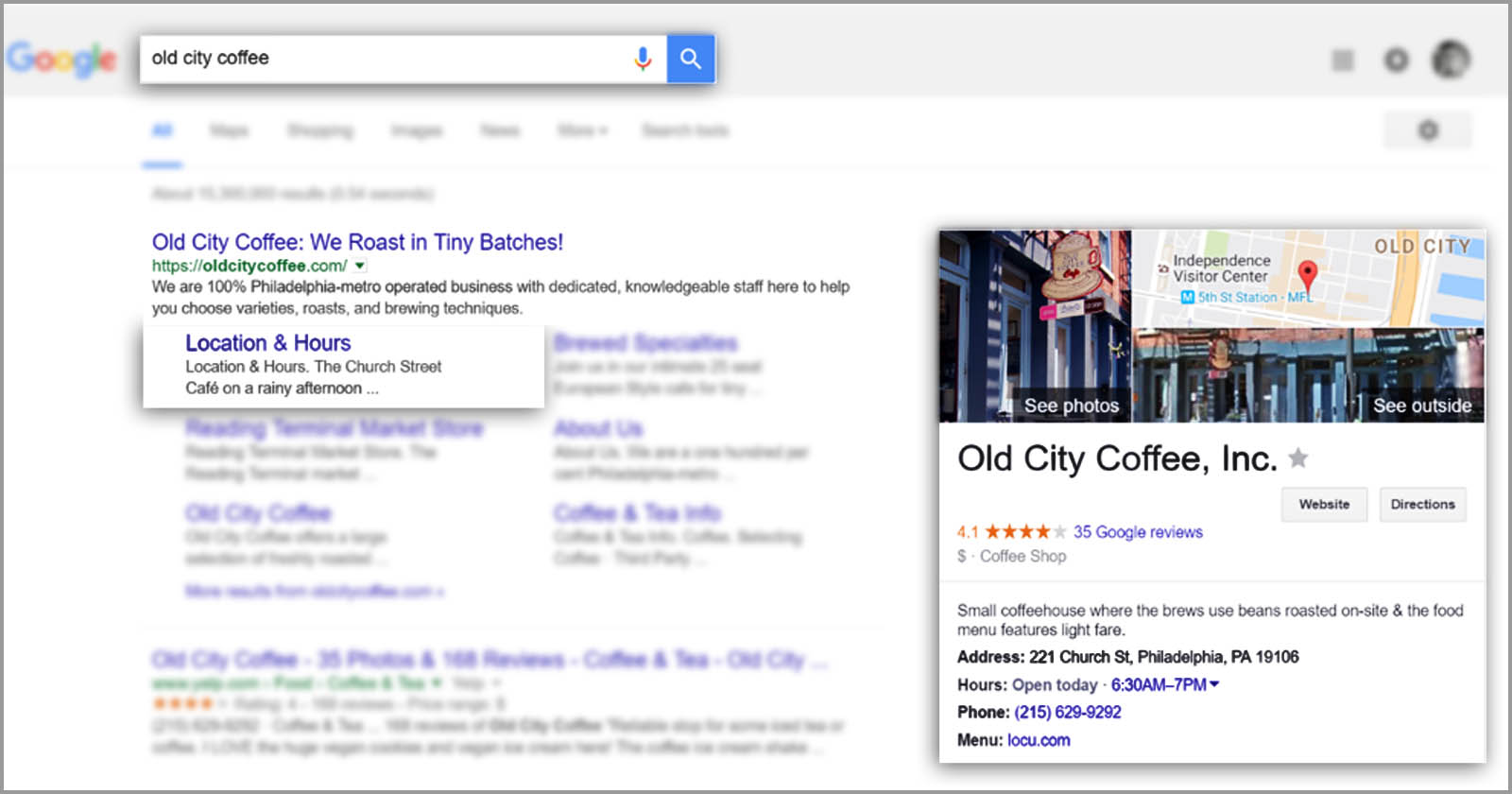 A. NAP Consistency
Nap stands for Name, Address and Phone Number.
You don't want your customers finding a different number to call on every listing.
I know what you are thinking. More numbers, more ways to get contacted but NO.
It's bad for business. Plus, it confuses your customers.
Your business name is your business identity and you absolutely don't want to make any spelling mistakes.
Write the full name of your business or whatever name you choose for your business listing (consistent with your website). Remember to keep it consistent throughout all of your listings.
Never use different spellings of your business name or other information in your listings.
A different spelling could make the customer believe that both of the listings are for separate businesses.
Even the slightest differences in listings and website in NAP could confuse Google and hamper your overall Google Maps listings.
So, double check every NAP detail you mention in your GMB and website.
B. Post Images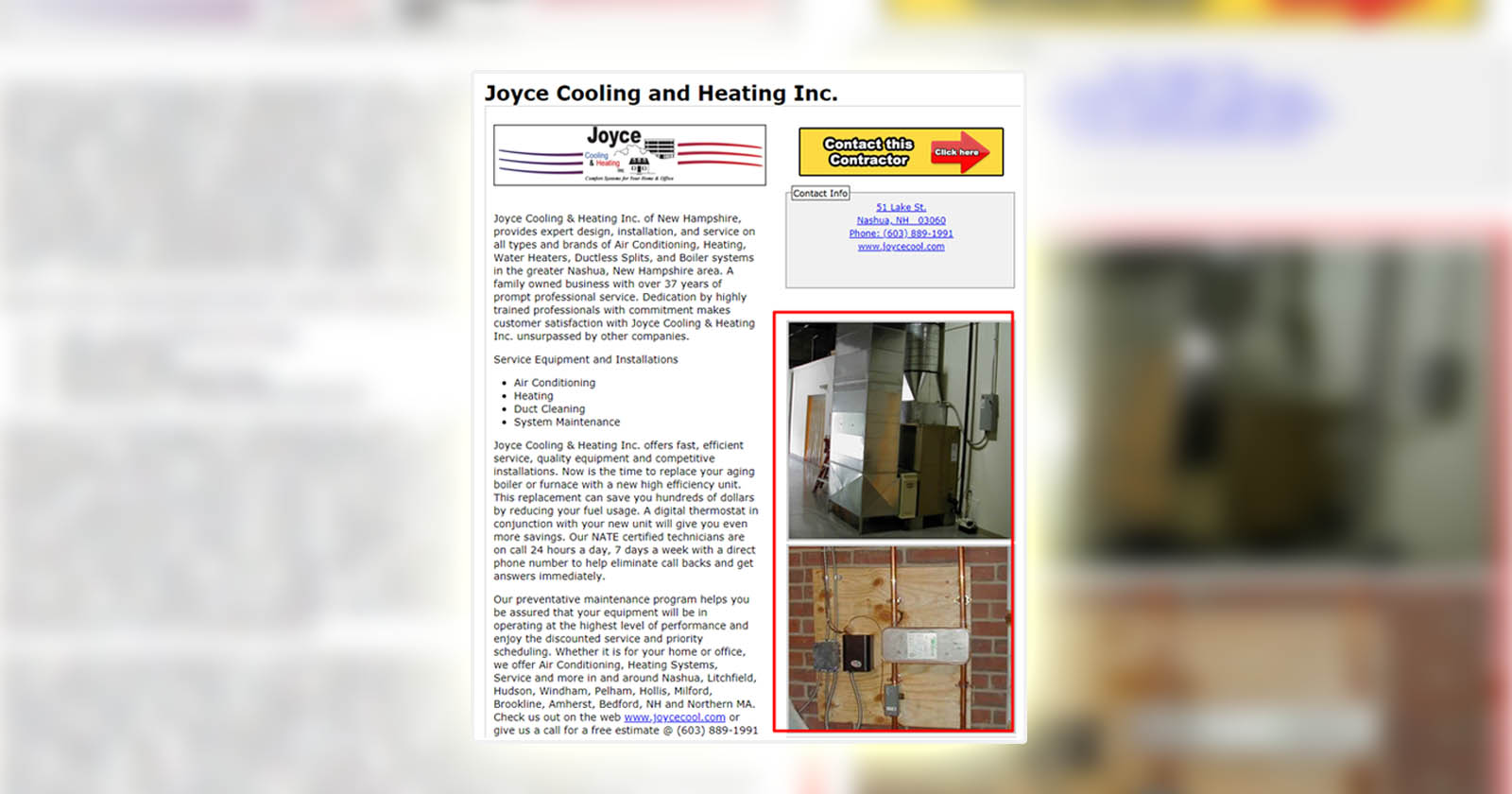 In addition to tell visitors about your working hours and other details, post images of your business. Images attract more attention and will give your visitors an idea of what your business really looks like.
C. Pick the right business category
[gdlr_core_row]
[gdlr_core_column size="1/2″]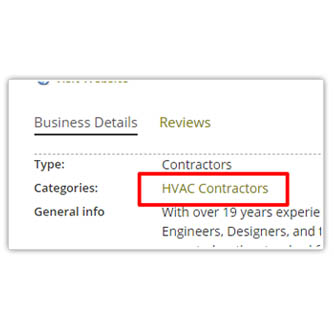 [/gdlr_core_column]
[gdlr_core_column size="1/2″]
Your business deserves to be categorized well.
Take your time when adding or claiming you Google my business and be very specific about your category.
You can't afford to be wrong unless you want your HVAC business showing up for Barbie Shops nearby results.
[/gdlr_core_column]
[/gdlr_core_row]
Also, being an HVAC Contractor means an HVAC Contractor.
Your business needs to tell this to the world so do not go with just AC Contractor or Heating Business or Ventilation Business. Be accurate about your business category.
Also, don't overdo the categories and keep them minimum to keep information loyal to your business.
D. Remove duplicate listings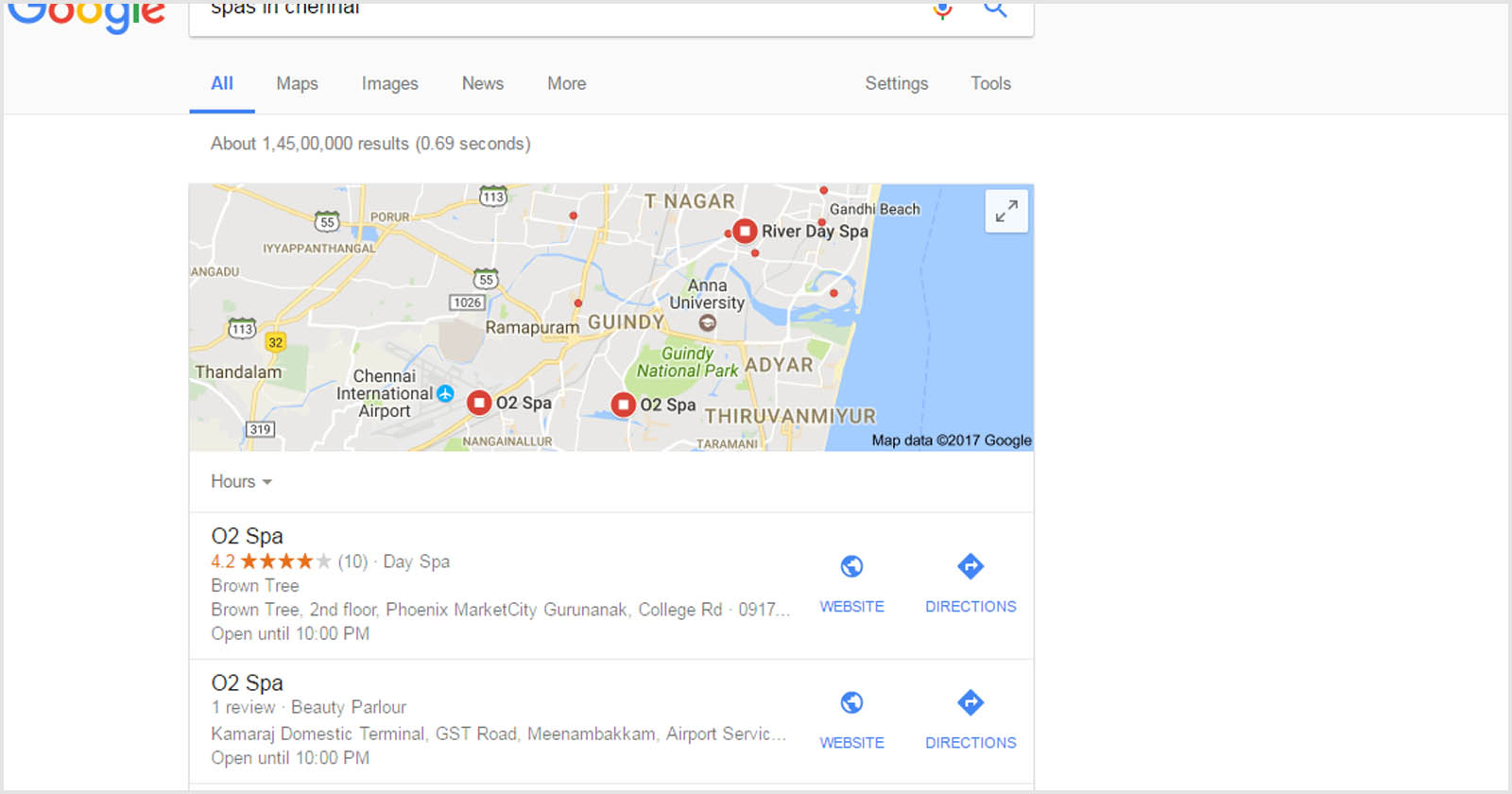 People make mistakes all the time but some even end up adding listings for businesses not their own.
So, look for any duplicate listings for your business and remove them.
Search your business name + Google My Business to find out the existing listings.
Here's how you can remove duplicate listings.
E. Ask for reviews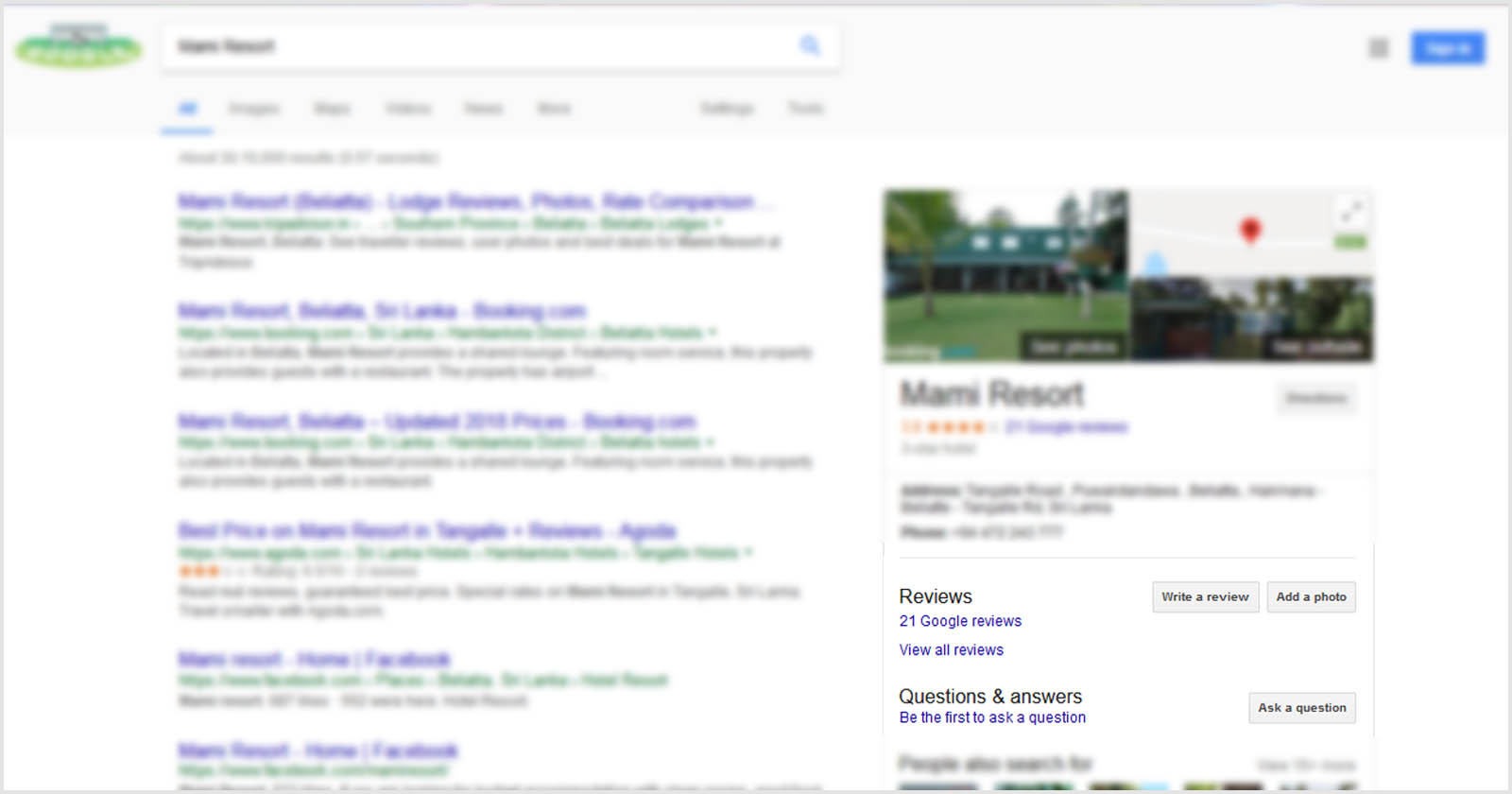 More than 80% people believe online reviews as much as they believe personal recommendations.
There are entire websites and businesses built on in-depth reviews (Yelp?)!
The point is simple. Earn your visitors' trust with online reviews.
You can ask your happy customers for a review (but don't offer any benefits for a review because it's spam and unethical).
Besides, positive reviews equal a better reputation of your business.
Google particularly loves original, spam-free, user-generated content like reviews so your chances of ranking higher will go up with real reviews.
Bonus Tip: Be sincere when responding to negative reviews and build web properties (social media pages, profiles) to replace the ranking negative reviews.
Citations and Local Listings Sites
What every business owner and marketer must understand is that Citations are deal-breakers.
Remember how you check phone directories and look for names and numbers? Local Directories work a lot like that

.

A citation is actually an online reference that leads to your business' NAP.

So, the more citations, the more references. And, more people and google will find you and refer to you.

Facebook is a great place to start. You can also list your business on Yelp, YellowPages, Foursquare and websites like these:
But this shouldn't be the end of your efforts.
I strongly recommend that you create 2-3 new citations every month. Keep looking for quality citations sources online.
[gdlr_core_title title="" caption="Bonus tip: Keep the NAP information consistent throughout the citations." ]
2. Google Search Rankings: How to Rank?
A. Make rank-worthy content-
Google pays attention to the quality and relevance of the content you post.
If your content proves to be of use to visitors and users, your website will rank.
It always helps to have a great design but quality content is what builds a loyal audience.
Plus, content on your website helps the search engines find you and show you among the results for certain keywords.
For example, if your HVAC contractor website doesn't have optimized content for AC repair or other service categories, your website won't get ranked.
Here's the HVAC SEO Content Checklist:
Unique title tag for each page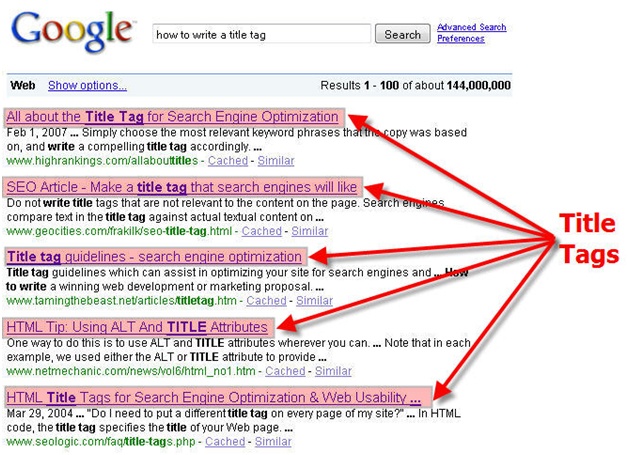 H1 tag re-confirming the title tag (on all pages)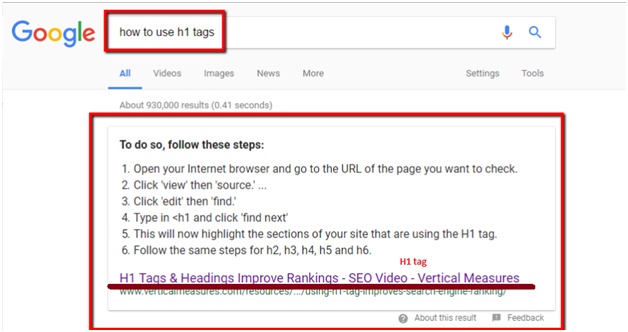 Images named or captioned with primary or focus keywords.
Keyword optimized URL

Anchor text (all pages)
XML Sitemap (creation and submission)
Here's what you should do to make rank-worthy content:
-> DON'T: Duplicate Content
Never copy or reuse any content (your own or someone else's) that has been published before. You can explore the same idea in your own words but never copy it.
Never lift content from someone else's website or another page of your website and post it.
Create original, relevant, sound content for all of your website pages and blogs. The golden rule is to keep it as unique and simple as you can.
-> DO: Dedicated Services Pages
This is vital or your website will kick the bucket and so will your business.
Can a restaurant survive without a menu?
Think of dedicated Services Pages as your company's menu.
Create specific pages that provide information on your most sought-after services. Websites often have 20-50 pages dedicated to services alone!
As an HVAC Contractor, you can make 5-6 dedicated service packages.
For instance, as an HVAC Contractor, you can create pages like
Air Conditioning Repair
Heat Pumps
AC Installation
HVAC Installation, etc
Why?
Because if you pack all information about all of your services into one page, Google will get confused.
Following a one-by-one routine will help your website rank for relevant keywords.
Besides, your customers don't look for AC Repair, heat pumps, indoor air quality services together.
They search for HVAC companies that offer these services one by one, for example AC Repair Company in Los Angeles.
If you have a dedicated service page that provides information on what cities you cater to, you have a higher chance of ranking for HVAC keywords + City.
-> DO: Be Relevant
Would you read a movie synopsis or review that talks about Pamela Anderson's surgeries?
Okay, some people probably would. But Is Pam Anderson relevant to a movie that doesn't star her?
Similarly, If your HVAC website content is not about HVAC or doesn't offer what the visitors are looking for, your website will tank.
Don't talk about things that don't matter.
Be direct.
Don't beat around the bush.
Write what people want to know about.
Address pain points like What confuses customers the most when hiring HVAC contractors? What services do your specifically provide? What measures should customers take when they encounter an HVAC issue?
To build an audience, you need to connect with them.
You can write two types of content: Informative and Commercial.
Design your strategy and look for keywords and start publishing commercial content (based on commercial keywords such as AC Repair Miami, HVAC Contractor Miami, etc).
#Commercial Keywords are the ones with buying intent (For example, Weekend AC Repair Miami, Emergency HVAC Contractor Miami, etc). You can use Keyword Planner or SEMRush, etc.
You can incorporate the informational keywords (research intent keywords such as why is my AC making is whiz noise?, etc) in your blog strategy.
Moreover, answer questions that help customers make the decision which HVAC Contractor to hire.
-> DO: Long Tail Keywords and Blog
If you don't know already, you need to know this now: Long Tail Keywords are godsend.
They are incredibly specific and as the name hints, long.
And, people who use them are usually really close to making a purchase.
So, if you can rank for Long Tail Keywords, you have a strong chance of getting hired.
If your website has a blog or you are keen on blogging then you should try to cash in on the long tail keywords.
Moreover, blogs optimized with long-tail keywords drive certainly higher traffic to websites.
You can target long-tail keywords through:
How-tos and Troubleshooting topics (Example: Why Is My Air Conditioner is stuck at a certain temperature?)
Buyer's Guides (Example: How to buy the right Air-Conditioners for your large office?)
But how do you really develop spot-on long-tail keywords?
Simple. Turn your attention to Google.
Google will help you understand what phrases and questions people are searching in the search engine to look for HVAC answers.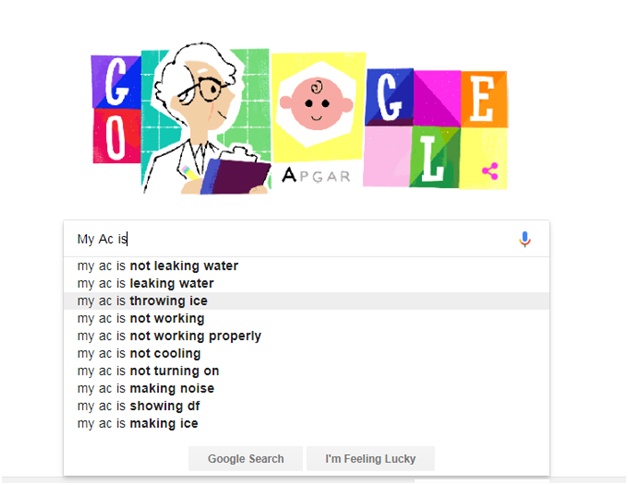 Google Analytics, Keyword Planner, SEMrush, etc come really handy when researching keywords.
If you don't understand how to use the tools, just look for the emails you get from your customers through the Contact us option. Look for the kind of questions customers ask you and try to answer them through a blog.
But just answering questions isn't enough. You need to explore a very local and unexplored angle to make your content useful and relevant.
B. More Backlinks-
You must've heard a lot about backlinks and if you don't already know what it means, here's a brief definition:
A backlink is a link back to your page from anyone on the internet. It can be from a website or a blog.
For instance, you write an amazingly spot-on guide for HVAC Contractors in Miami and a lot of people who found it useful and cited it in their content will link back to you.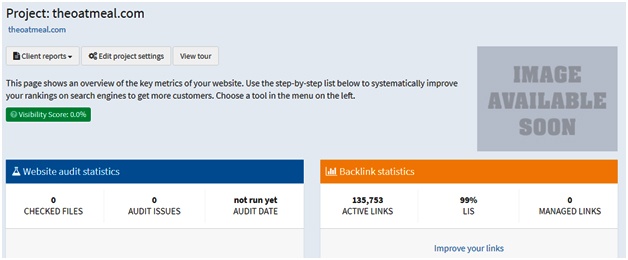 When your content get's linked back on a website, you can expect more visitors.
There are plenty of ways of getting backlinks without writing amazing content.
You can host a social event and if local news website decides to write about it and links to you, you'll have a backlink.
Backlinks are vital to Google Search Rankings because they show Google that the website is famous, has high Domain authority and is trusted by peers.
[gdlr_widget_list title="
Your HVAC SEO Strategy should be very clear about the type of baclinks you accept." title-color="" background-color="" color="" border-color="" ]
They should be from trusted sources and not from spam, gaming or porn websites.
The backlinks should be acquired by using the best SEO practices.
Industry Relevant. If there is a backlink from a fashion website, it won't as valuable.
[/gdlr_widget_list]
Association links and directory listings (citations and references) also count.
If you don't know how to get start with backlinks, here's a simple backlinks guide.
Conclusion
SEO for plumbers is all about building value for your business online.
It has everything to do with your and your targeted customers' location. If someone close to you searches for an HVAC business, your optimized Google My Business listing will help the customer find you.
Ranking as an HVAC business on Google should be about both Google Maps listings and Google Search results for you.
Ranking on both doubles your chances of getting hired.
Routinely encourage your happy customers to leave positive reviews on your citations (Yelp, Dexknows) and Google listing.
Make a user-friendly website to help your customers find all information they need on the different HVAC services you offer.
Write consistent blogs keeping your customers' HVAC queries and issues in mind to build engagement (response and relationship) with your audience.
Most of all, don't ignore keywords and backlinks. Be very smart in your use of keywords and earn high-quality backlinks from trusted resources to rank top on Google Search result pages.