The Internet provides businesses of all sizes with the chance to be found—the chance to connect with consumers who are looking for a particular product or service. Of course, this is not something that happens by accident. For a company to be discovered, it has to invest in online visibility. That's basically what search engine optimization is: positioning your brand so that it's easily found by consumers using certain Google search terms.
As you might imagine, different businesses have different SEO needs—and, for that matter, different SEO budgets. So what is it enterprise SEO?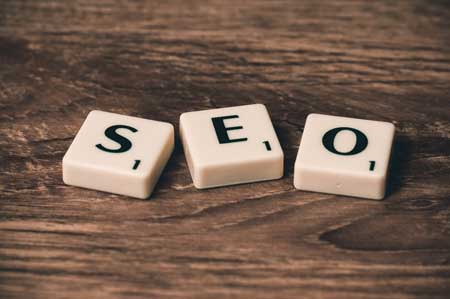 Defining Enterprise SEO
Enterprise SEO is essentially the wing of SEO that caters specifically to very large businesses. Generally speaking, enterprise SEO encompasses the needs of Fortune 1000 brands. It also entails both a granular approach and a big-picture view.
The goals of enterprise SEO are usually pretty simple: These companies want to be found. They want their brand to be present and authoritative for certain search terms, and at each stage of the consumer journey. They want to be prominent in the minds of consumers, both locally and globally. And they want their search engine rankings to eclipse those of the competition.
What's an Enterprise SEO Company?
There's a lot that goes into meeting these goals, which is why the guidance of an enterprise SEO company tends to be handy. An enterprise SEO company can provide:
Technical know-how, including familiarity with search algorithms and with the best practices of on-page optimization.
Adaptability, and the capacity to quickly pivot when search engine algorithms change (as they do quite often).
Software that automates and enhances the entire process.
A data-driven approach, basing strategy on real numbers and trends.
A data-driven approach, basing strategy on real numbers and trends.
More specifically, an enterprise SEO company is expected to weave together a range of disciplines, including Web design, local search engine optimization, e-commerce optimization, and even PPC ads. Cloud infrastructure, enterprise security, and global content performance are also key.
Should your business contract an enterprise SEO firm? If you're in the Fortune 1000 range and wish to improve your standings in the search engine rankings, the answer is probably yes. An enterprise SEO company can help you achieve stronger daily rankings while also laying the foundation for a long-term search strategy—all essential for turning your brand into the brand of choice among online search engine users.