Search optimization is a very powerful field that keeps on evolving with more and more speed as each day passes by. And, at the same time, the goal of Google, which is providing the most reliable and applicable information, remains exactly the same. With every passing day, new gradations are added to the algorithm of
Search optimization is a very powerful field that keeps on evolving with more and more speed as each day passes by. And, at the same time, the goal of Google, which is providing the most reliable and applicable information, remains exactly the same. With every passing day, new gradations are added to the algorithm of ranking in Google, which is why, it has never been this vital to stay head-to-head with the modifications in the Google search's ranking algorithm.
There are multiple strategies and mechanisms that you can use for ranking better in Google, but if you fail to get the basic right, then your chances of getting ranked on page 1 in Google can be very less.
By getting the best SEO services or taking the assistance of the best SEO expert, you will gain the ability to lay the groundwork for your website to enhance its visibility in search.
In this article you will go through some of the best proven techniques that will assist you to rank better in google. With these methods, you will have a strong foundation of knowledge and information to provide your site with the right start. But before, let's dig into some of the facts and statistics about SEO and Google search.
● According to research, 75% of searchers never go past the first page of the search results, which is why it is so important to rank on the first page of Google.
● According to a study, the number 1 result in Google gets approximately 32% of all the clicks.
● The organic search results which rank on page 1 of Google contain an average of 1,447 words.
● 53% of the US customers state that they research products with the help of a search engine before making the decision of whether to purchase it or not.
● Websites with strong link authority have the tendency to rank better in voice search.
● 87% of smartphone users access a search engine daily.
This was a glance about the facts and statistics about google search and SEO. They inform you about what is the position and importance of ranking better on Google, so that you can keep these facts in mind and work accordingly for your website.
9 Techniques to increase Ranking on Google
1. Place your content with the user intent
User intent is the main goal behind each and every search query. Google's foremost priority is to acknowledge and satisfy the user's intent. The sites or pages that rank on the first page of Google have passed the litmus test of Google on user intent. Now, for instance if someone searches for "how to make brownies", the top search results provided by Google will be the blog posts or videos and not the e-commerce sites that sell brownies.
It understands that the users searching for this particular are looking to learn the recipe and not purchase them.
Similarly, the top results for the search "purchase brownies" will be the e-commerce sites, as in this case Google knows that people are looking for purchasing a particular item.
This is one of the main factors you need to follow if you wish to rank your page on page 1 of google in 2021. You require to completely understand the notion of user intent and design content that matches with the intent of the user.
There are four most usual types of user intent:
● Informational– A search comes under the informational category, when the user is searching for a specific information. It can be a complicated search like "top SEO companies" that needs to provide a more detailed explanation. Or, it can be a simple search such as "what is the release date of a movie", which can provide instant results.
● Navigational– Here, the user might be looking for a particular website or application.
● Commercial– Here, a user might be looking for a particular product but has not selected any yet.
● Transactional– Here, the user intent is to purchase. The user has already made the selection to purchase a specific product or equipment.
The best SEO company will always keep the user intent into consideration while creating content for your website.
2. Create an attractive Title tag
The title of your page is one of the most vital elements on your page.
Title Tags
The Title tags are selectable headlines that appear in the search results and are immensely important from the view of a SEO. According to a research 36% of the SEO experts think that the title tag is the most vital SEO element.
Google says that 'Titles are very important to provide users with the quick information about the content of a result and why it is applicable to their search. It is usually the most important piece of information that makes the users decide which result to select, hitherto it is very crucial to use good quality titles on your web page.
The best SEO experts will keep the following factors in mind before creating the title for your web page:
● Including the target keywords.
● Create a title that goes with the user's intent.
● Avoid making similar title tags.
● Ignore stuffing keywords.
● Make it compact but descriptive enough.
3. Include Applicable Long-Tail and LSI Keywords in your Content
Long-Tail keywords are the longer phrases that focus on something more particular than a shorter keyword. As they have a very slender scope, this makes them less competitive and is hence very easy to rank for. LSI means latent semantic indexing and these keywords are related to your main keyword, they assist Google in learning about the details of your page.
4. Insert Backlinks to your website and posts
Google searches for backlinks, which are the links from other websites that are attached to your website or content, it helps in understanding the importance of a page. If you have high quality backlinks, you will have high chances of ranking better on Google. According to a study, it is found that 43.7% of top ranking pages in Google contain reciprocal links.
5. Focus on the Mobile Users
Mobile internet usage has not yet come at par with desktop internet usage, but it is getting closer. Mobile internet usage has rapidly increased over the years and the mobile users wish to gain the same experience as the desktop users gain on your website. According to research, 51% of smartphone users have found a new company or product while searching on mobile. Speed, image and video optimization are very important if you want the users to keep checking your website and coming back for more.
6. Fix people on your website
If you get some people to keep visiting your website, then you must make sure that you have them for as long as possible. Google analyzes the time users spend on your website as an integral metric in examining the importance of your site. Follow these factors if you do not wish people leaving your page:
● Create a navigation channel that will provide the users with directions of where to go. It will assist them in visiting your menus and links, it will make it very simple and easy for the users to visit the area they want.
● Do not let the ads deteriorate the experience of users. Keep analyzing the pages of your website to make sure that ads are not slowing down the pages or disturbing the navigation of your website.
● Increase the speed of your website. Improve the images for quick loading times. Your audience must not have to wait for more than a second for the pages to load.
7. Key Web Essentials
These essentials were to come out in May 2021 as the new update, but now has been shifted to August 2021. This ranking attribute is focused on rewarding the websites with better loading, Interaction and visual stability measured by the Largest Contentful Paint, First Input Delay and Cumulative Layout Shift metrics respectively.
The Largest Contentful Pain measures the time it consumes to show the largest segment that is displayed on the screen. This segment could be an image, a video, text or anything else based upon the layout of the page. To enhance LCP, you must search for methods to minimize or eliminate supply blocking elements and develop the time of server response.
FID commits to measure the responsiveness to the interaction with the visitor, the time it consumes for a page to answer to the first interaction of the visitor. Breaking up large tasks, improving the page for interaction readiness and decreasing the execution time of the JavaScript can assist you in getting a better FID score.
CLS analyzes the visual instability of the content and gathers the all-layout shift that occurs on the page. So, to receive a perfect CLS score, you need to ignore the injected content, devote limited space for ads, ensure that all the pictures have limited size and the fonts are applied without any specific visual instability.
8. Improve the speed of your page
If a website consumes a lot of time in loading, it might face a plenty of irritated users which will eventually lead to the drop of its website. You can go for the best SEO services that will assist you in increasing the speed of your website, it will provide you with information about the speed of your page and suggest you some ideas that can help in improving the loading time of your website. Here are some points that you can follow for making your pages load faster:
● Allow browser caching
● Eliminate unwanted plugins
● Decrease the server response duration
9. Incorporate keyword in your URL
URL framework is an often ignored element of SEO. A perfect URL framework offers both the users and the search engine an insight about what the page is all about. Here is how you can create a well-framed URL:
● Use short URLs- According to a study, it was found that short URLs tend to exceed the performance of long URLS in SERPs.
● Use URL rich in keywords– Always incorporate your main target keywords in the URL to better your chances of ranking better in search results.
● Eliminate unwanted stop words- To make your URL appear clean and concise, eliminate the stop words.
Take Expert Approach
It has become very integral in today's time to keep up with the upgrades if you wish your page to increase its ranking. There will be a great effect on the SEO marketing strategies in 2021. Google is bringing upgrades with every passing day that analyzes each and every thing about a website. Keeping in mind the above 9 factors will assist you a lot, but there is no doubt in the fact that you cannot do it all by yourself. Which is why, you must take the assistance of SEO Corporation, one of the best SEO company, that will provide you with the best services that you require for the development of your web page. Hitherto, without any further ado, start your website on the right foot by taking its assistance.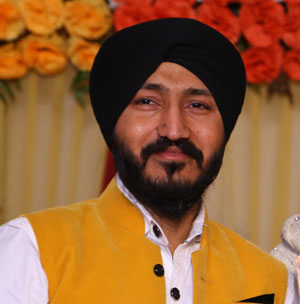 Jaspreet Singh, the genius mind behind SEO Corporation. A Digital Marketing enthusiast who speaks fluently on all arrays of Internet marketing. He beholds in-depth understanding of digital platforms and guided countless businesses globally in achieving top position in the market. Whether you would like to perceive recommendations for your startup or tips related to digital marketing for your business, he is never short of talking about it.