The whole world is digital now. Billions of people have access to internet and more and more businesses are making the shift to the online market space to reach these prospective customers. It doesn't matter if you have a physical store or not, you can still start your business online and target a whole new
The whole world is digital now. Billions of people have access to internet and more and more businesses are making the shift to the online market space to reach these prospective customers.
It doesn't matter if you have a physical store or not, you can still start your business online and target a whole new and much larger market with no geographical restrictions. You can be in Germany and still target customers in Japan.
By making a website and putting your products and services up for sale, you can start making money.
The biggest benefit is that you can start your business without investing a huge amount of money in the physical location as a virtual store.
Here are the four simple steps you should take to start your website online and make money with it:
Domain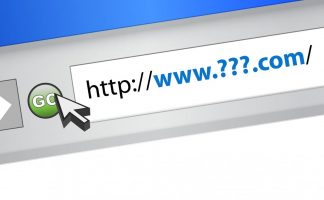 Before you make a website, you need to decide the name for your website. This name of the website is what helps people search for your business online and find your website. This name is also called a "domain".
Generally, it's best to make a website with the same domain as your business name.
For example, if your business name is Sunshine Boutique, then you should prefer starting your website with the same name. So, your domain would be sunshineboutique.com.
The advantage of doing this is that your existing customers will find it easy to locate you online and remember your domain too. You want your happy customers to remember your website and recommend it to their friends so make it easy with a simple, easy to remember domain.
You can buy a domain for your website from GoDaddy, Bigrock, domains.google, Namecheap, Bluehost, Hostgator, etc.
Hosting

Before you make and launch your website and after you buy a domain, you need to decide the hosting solution for it.
Web Hosting is what helps your website get the data stored online and make it available for your visitors. It lets your visitors see your content when they run your domain name in the browser bar. Web hosting is also what keeps your website running smoothly online without crashing down.
Different prominent vendors like Bluehost, Namecheap, hostgator, etc offer affordable packages of web hosting. Remember to identify your hosting needs before buying a package.
Make a Website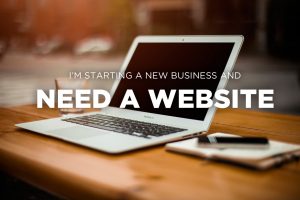 Now that you have the website domain and hosting, you should move on to making your website. There are two things you can do here:
★ Make your own website
★ Hire a Designer and Developer to make your website
Make your own website
There are plenty of websites like wix.com, weebly.com, wordpress.com, godaddy.com, squarespace.com, etc that allow users to make websites for free.
You can sign up using a Google or other email/social media account and make a website on your own.
The benefit of using these website builders is that you can make a website for free and launch it immediately. But you will have a buy a plan when you connect the website with your custom domain and hosting plan.
Get a designer-developer to make your website
Getting a Website designer & developer to make a personalized website will give you much more freedom over the design as well as the site functionality.
If you have a specific style, design and features in mind for your website, you can easily get these materialized through a designer-developer.
The design and development team you hire won't just make the website for you but also connect it with the right hosting and domain plan and launch it. A huge benefit is that for a very small amount, you can hire a developer again if you have plans of expanding your business and scaling your website.
Promote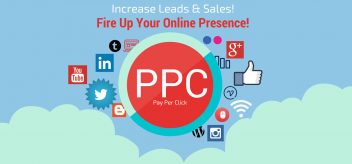 Now that your website is up and breathing, you need to start making money with it.
Whether you are selling a product or service, you will have to make sure that people find your business easily on Google, Yahoo or any other search engine that they use. Before you start cashing in on your website and the digital revolution, you will have to promote your business to reach the people who will buy from you.
You can try these simple promotion tips:
Google My Business

Have you ever noticed how Google shows you the best, nearest results when you search for a restaurant or a mall nearby? Google My Business Optimization is responsible for showing people the best, nearest results. So, use it to your advantage.
It's a free and easy to use tool that businesses and organizations can use to handle their online presence throughout Google. The information you add to your Google My Business listing will appear on your Google search and maps results. More local and nearby customers will be able to locate you using Google my business.
Leverage instant messengers
Most people use instant messenger apps like whatsapp to stay connected. You can create groups on these IMs and use them to notify your existing customers about new products. Satisfied customers often spread the word and will add more to the group bringing you more prospects.
Leverage Social Media
Social media offers the perfect platform for launching a business with zero investment. Moreover, it's a fantastic way of promoting your business. Just make a business page and start connecting with people using splendid photographs and useful content.
Facebook, Instagram, Twitter, etc offer paid promotional through adverts. So, run adverts and target your ideal audience.
Use Paid advertising online
While social media is great for staying connected with your audience, you can also use Google Ads (PPC-AdWord) to grow your exposure. You can choose specific words or phrases that people search for and target them in your ads.
For example, if you sell designer bags in New York, you can target words like "buy designer bags in New York", etc and be visible on Google by using Google Ads.
You can also hire online promotion companies to get famous and get more people to visit your website.
Summing up
The world is officially a global village. People with zero business and digital experience have a great opportunity of setting up their business online with just a website and some promotion.
So, you can actively start making money online with the help of a website and smart promotion even if you don't have a lot of money for investment.
And, if you want to make zero investment, you can still start with a free domain and free website plans and upgrade later as you start earning profits.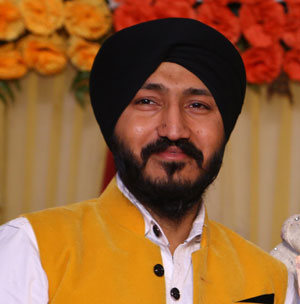 Entrepreneur, Virgo, speaker, writer, a pampered son & a loving brother. Featured as Inspiring Indian by The Times Group. Life is still unfolding for me. Lots to be written in the coming years. You can read some old news about me here: https://goo.gl/NGhwRi and my short story here( reprint of the story which was published in the Times Group book): https://goo.gl/cNtHgi Last but not the least, I am grateful to my mom & dad, my sisters, my friends, my fans for filling my life with love & happiness. Amen!