Marketing has seen a significant shift in the past half-decade and especially after Covid 19 pandemic. The pandemic has forced humanity to look for better ways and at times to innovate in order to survive and thrive during difficult times. Businesses are no exception to this. With the pandemic came the strict lockdowns, and uncertainties.
Marketing has seen a significant shift in the past half-decade and especially after Covid 19 pandemic. The pandemic has forced humanity to look for better ways and at times to innovate in order to survive and thrive during difficult times. Businesses are no exception to this.
With the pandemic came the strict lockdowns, and uncertainties. The physical presence of businesses took a big blow, as the stores remained shut and customers and employees were restricted to the four walls of their homes. How does one market under such circumstances? Online presence and online marketing, effectively answered the question.
Businesses that managed to go digital or were already digital reaped the benefits of an early low competition market. Online marketing was the only way to keep businesses running and afloat. That was an obvious answer given that people were now relying on the internet for not just gathering information, but also for entertainment, daily updates, and work.
As a result, businesses now understand the need to go online. Owning a website has become a necessity to increase turnover and survive. Cleaning businesses are no different.
Internet marketing for commercial cleaning business
With so many businesses offering their services and products online, how does one stand out? It is common knowledge that customers only click on the website that appears on the first page of google search. That is where every business is aiming to rank. And to achieve that, effective and result-oriented digital marketing strategies are a must.
Following are some of the points that can be considered while forming these strategies to get more clients through online marketing.
1. Make a Plan
The first thing before venturing out to make the website is to have a proper strategy. Having a proper online marketing plan will help the business to get a clear idea as to
● What it wants to achieve,
● What is the target audience they want to focus on,
● What kind of website do they want to make
● What is the type of content that the business wants to publish on the website?
● What keywords do they want to use to rank on search results?
● Whether they want to use local SEO or target a wider audience not confined to one area, etc.
It is important to decide the target audience, this helps to narrow down customer behavior and conduct thorough research as to what these customers want. Which in turn allows the business to design their website, content and decide on how they can market to reach out to these customers.
2. Build a website
Building a website is the starting point of online marketing. A website works as a registered office, the customers can check out the services, contact the business, place orders, check out any new offers or discounts, etc.
There are many ways to build a website, one can get it made professionally with the help of website developers or make it with the help of WordPress. Having a clean and organized cleaning website helps with lead generation, converting leads into clients, and customer queries.
Optimizing website content, so that it is SEO friendly is critical for ranking the website on the search result page. Following the below-mentioned steps can be helpful:
● Include right targeted keywords on website and web pages
● Publish content relevant to the cleaning business website
● Enhance the page speed
● Develop mobile-friendly website
3. Optimize Social Media
Social media has been around for almost a decade now, and its presence is ever increasing. These networks are not a great way to increase reach and brand awareness. Social media now is not limited to personal accounts and use. Businesses are effectively using these mediums to reach and connect with their customers. There are many benefits of having a social media page for cleaning businesses, some of them being:
● Increased reach and brand awareness
● Driving traffic to the website
● Communicating and interacting with customers
● Running paid social media ad campaigns
Social media platforms have a wide range of users all over the world. This helps the business to reach out to potential clients with their services and eventually convert some of them to clients. Following are some of the reasons why a cleaning business should consider building a social media presence:
● Over 53% of the world's population is on social media, according to GlobalWebIndex;
● And every user spends an average of 2 hours and 25 minutes every day
● 90% of Instagram users follow a business account according to Instagram
How to build a presence on social media platforms?
a. Determine the Suitable Social Media Platforms
There are various social media platforms, choosing which ones would be most effective is crucial to effective audience targeting. Facebook and Instagram are great platforms to increase reach and run ads. LinkedIn on the other hand is helpful in building professional networks and for B2B marketing campaigns.
b. Optimize the Business Profile on these Platforms
Including profile and cover picture, information, contact, physical address information, and website link will help users get all relevant information and improve reach.
c. Post Content Adhering to each Platform
Posting relevant and interesting content will help the business rank on search results. This also helps in building trust and customer interaction.
d. Run Ad Campaigns
Social media ads are cost-effective and result-driven. Paid campaigns can help with customer reach and driving traffic to the website. Running a few ads can bring new clients and help with word-of-mouth marketing.
4. Customer referrals/testimonials
Having a testimonials section on the website or on the social media pages boosts customer confidence and trust. Customer referrals are a great way to gain new customers. A cleaning business can offer after-sale services or ask for their cleaning preferences. This will help the business to connect with present and past customers, increasing customer retention.
Asking for testimonials increase the chances of new customers availing of the services. The positive reviews put by the past clients can influence the new customers and work in building a positive image for the business, helping the website in 1st Page Google Ranking.
5. Paid marketing campaigns
Running paid campaigns is a sure way of getting new clients and driving traffic to the website. Running a pay per click, PPC ad on Google is one such avenue that a cleaning business can try. A cleaning business should bid for the right keywords that will help them rank and appear when these keywords are used.
PPC ads help businesses to target anyone in their targeted demographic audience. These are especially effective in attracting low funnel customers to the website, which increases website traffic.
6. Offers and discounts
Rewarding customers by offering discounts or coupons is a proven way to retain customers and gain new ones. Offers and discounts increase the overall turnover of the business and help with website marketing. Regular discounts or surprise offers encourage hesitating customers to avail of the service. It is also efficient in keeping customers satisfied.
Offering discounts on first orders will encourage the new customers to try the services, since this way they will pay less than what a regular customer would. Offering discounts during high-demand seasons say in December before Christmas and New year can also help bring new clients. A strategic and well-planned discount plan is a cost-effective way to increase turnover and reinforcing word-of-mouth marketing.
7. Local SEO
Local SEO is very effective for small and medium businesses aiming to rank high on search results in a particular location. If the cleaning business is aiming to attract new clients from one specific geographic area or region, they can make use of local SEO to rank better on search results. Some of the ways to optimize the website for local SEO:
● Use only two or three long-tail keywords which include the name of the region
● Include the physical address of the business on Google Maps and the website.
● List the business on Google My Business
● Build local citations and customer reviews from local customers
Limiting the reach to a geographic area boosts the chances of ranking high on search results. Which in turn increases the business reach. Ranking on the first page of local search results also helps the website rank higher in other search results. It is a great way to start Internet Marketing for commercial cleaning services.
Strengthen your Marketing Strategy with SEO Optimization
Going digital can be new to many, but with various guides, tools, and digital marketing agencies present on the internet digital marketing becomes a little easier. Digital marketing offers new opportunities for cleaning businesses and has many advantages with minimal cons. Having professional digital marketers to help in managing online marketing is a safe and constructive option. We at SEO Corporation do exactly that. We are one of the best digital marketing agencies out there, we help businesses rank on the first page of Google. Our team specializes in SEO, running paid campaigns, local SEO, and a lot more. If you are looking for someone to do SEO for the cleaning business, we suggest you check out our website.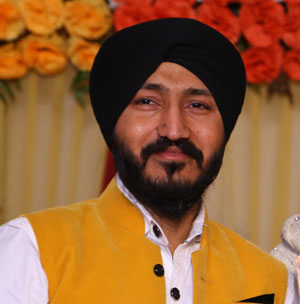 Jaspreet Singh, the genius mind behind SEO Corporation. A Digital Marketing enthusiast who speaks fluently on all arrays of Internet marketing. He beholds in-depth understanding of digital platforms and guided countless businesses globally in achieving top position in the market. Whether you would like to perceive recommendations for your startup or tips related to digital marketing for your business, he is never short of talking about it.