Digital Marketing constitutes two different words; however, when you dig deep inside it, you'll find loads of words revolving around its spectrum. Digital marketing is a wide domain where search engine optimization, content marketing, lead generation, email marketing video marketing, all these forms some of its crucial components.
For a business, it takes a lot to groom itself in for exploding its reach to the world. There are different strategies to deal with different disciplines of digital marketing, but when given a closer look, one of the toughest challenges that marketers face is while generating leads for the business.
More than 60% of marketers believe that acquiring website traffic and generating leads for conversions is quite tough, and involves the maximum efforts to derive the desired results.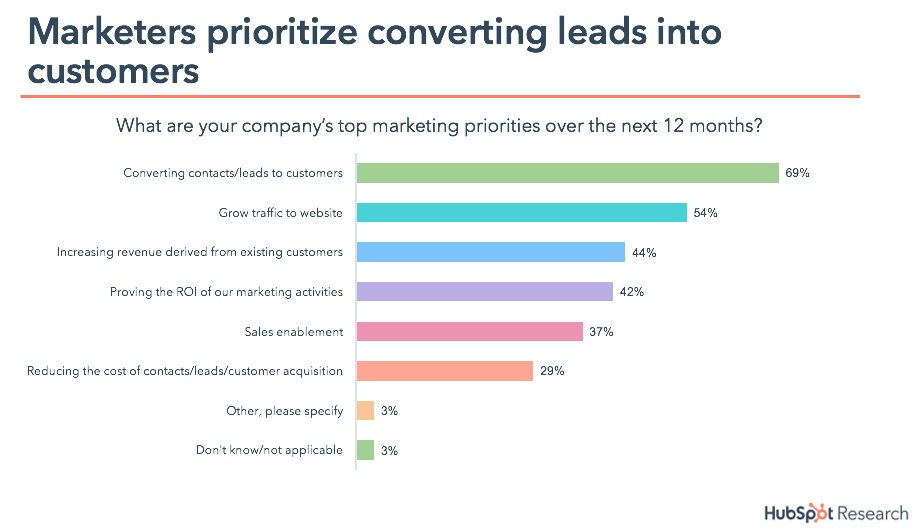 Image source: stateofinbound
Lead Generation
Lead generation (a.k.a. Lead Gen) is fundamentally divided into different marketing activities that must work in line with the various stages of a buyers' journey: Awareness, Consideration, and Decision.
If we go by definition, 'It is the process of influentially attracting an ideal customer to get him interested in making a purchase of your products/services.'
Once you gain people's attention, then your focus turns simply towards converting that interest into action so that prospects become leads and leads finally become happy customers.
Now let's see a bit of the working mechanism.
Lead Gen Marketing Workflow
Well, if the majority of marketers believe that lead generation is their biggest challenge, then surely, it might not be simply attracting leads using the best techniques to get things on track and maintain the flow.
There are a lot of things you need to scrutinize and analyze like:
Where a lead fits in your sales funnel?
What are the key lead generation channels?
How do you need to compare one lead with the other?
How can you personalize each lead?
And much more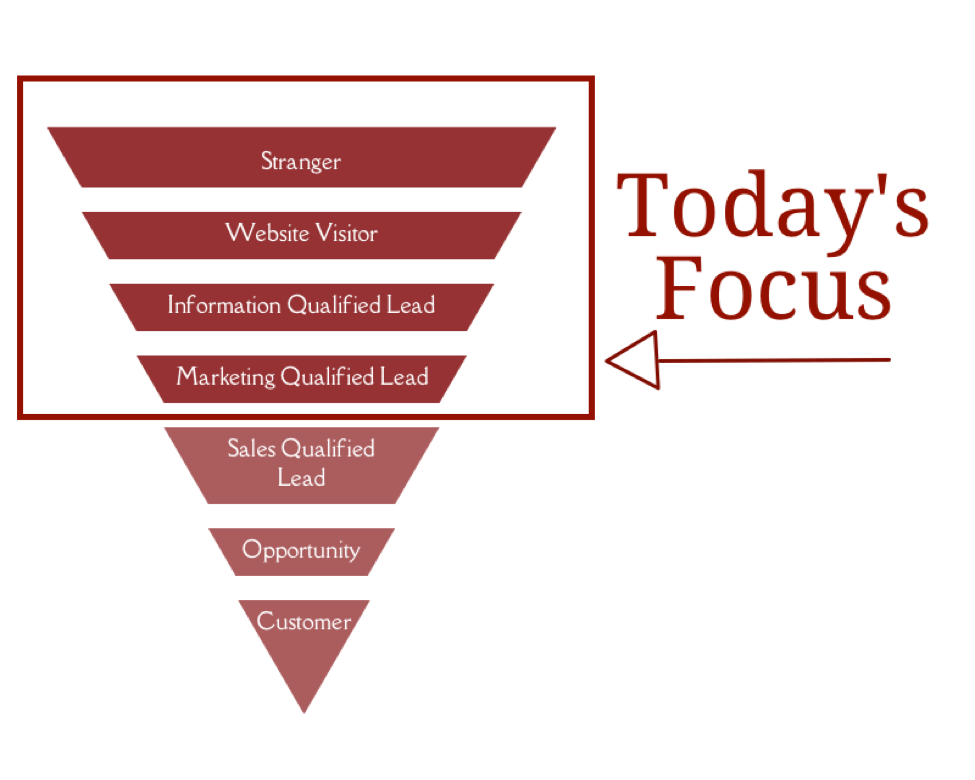 Image source: blog.hubspot
A marketer must incline his focus towards the sales and marketing funnel and pay heed towards driving visitors to fall into the category of IQL (Information qualified lead) and MQL (Marketing qualified lead).
Funnel analysis is a remarkable way to get insights about how unaware strangers make a transition to becoming your valuable customers.
Let's get familiar with the significant stages of the funnel:
1. Awareness Stage
Here the unaware people get informed about your brand and business via your marketing attempts of blog posts, engaging product videos, podcasts, infographics, etc. This stage is called TOFU (Top-of-Funnel).
2. Consideration Stage
Here your warm traffic audience looks upon you for getting solutions to their problems in order to end their search and judge your offerings/products/services as a possibility.
Your educational resources, webinars and software download, quizzes/survey, etc. play a convincing role to make up a big impression on the customer's mind. This stage is called MOFU (Middle-of-Funnel).
3. Decision Stage
Here, your prospect is made to make a decision with the help of your influentials like demos, free trials, events invite, group invites, etc.
If your business is chosen by the prospect to get a solution to the issue, then he becomes a genuine lead who trusts you and expects what is promised to him. This stage is called BOFU (Bottom-of-Funnel), from where the journey of a lead begins in order to excite him to take desirable action, thus, becoming a customer at last.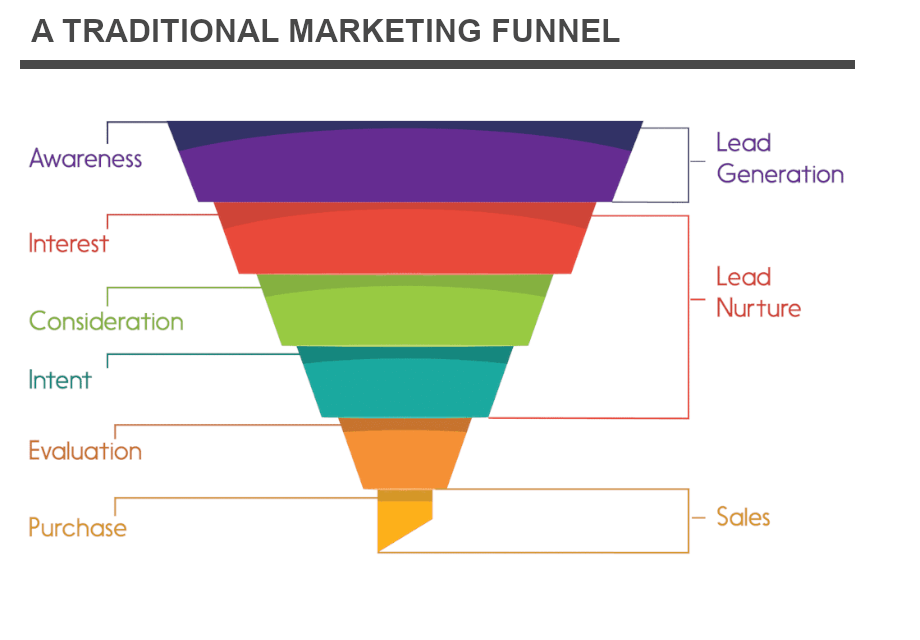 Image source: business2community.com
After getting an overview of Lead Generation and its working, let's take a rundown at the best techniques to apply in business for attracting more and more leads.
Best Tips and Tricks to Generate Leads with Digital Marketing
#Recognize the Genuine Leads
Not everybody can be your lead. People who land up to your site and navigate on your website is a visitor. An individual doesn't become a lead until he fills up a web form (embedded on your web pages), and shares his personal information.
It's important that you must not chase time-wasters who provide false information and can lead you to invest time in something that is of no worth. Sometimes, you have a great opportunity to even make those as leads who are active on commenting over your services but don't yet follow you.
Thus, interact with such people as they know you somehow, somewhere. Encourage more comments so that such hoping individuals turn into customers and further tend to promote you everywhere.
#Pay Heed to Customer's Wants
"Lead Generation methods that generate conversions are data-driven!"
It's very important to know that the motive behind anyone who buys anything is 'he has a need; he has a goal to fulfill.'
So, it becomes crucial to see what customers actually want, and in many cases, you have to build perceptions and assume the best that could solve the problem.
Again, it doesn't end here. You need to gather information, analyze their demographics, see who are those most willing to hire you. Compile all the data using CRM (customer relationship management system) and other analytic tools to create Customer Avatars (or Buyer Personas) and generate content as per their needs.
What next?
Do you think this would be enough to get good outcomes of lead gen? Well, you always have to achieve that extra mile. Isn't it? Go for personalization, segmentation, and automation techniques to add real value to your marketing attempts.
Personalization makes it more relevant and connecting, focussing on what is wanted by whom, when, and why.
Segmentation arranges the jumbled data and segments the audience's preferences and wishes as per their diverse requirements. It aims to target the right person with the right service.
Automation eliminates monotony and repetitions and consumes time efficiently. It makes your tasks and activities easy-going by scheduling the right content at the right time.
#Turn Social Media into a Lead-Generating Machine
Social Media can act as a productive Lead Generator!
Possessing a social presence benefits a lot in enhancing your business visibility and allows you to show your best face to the world. Your business profile page distinguishes you from others and provides you access to user data via lead generation forms, analytics, and ad types.
Being active in social groups promotes brand awareness and can derive direct leads, thus, offering collaboration opportunities. Micro-influencers, here, can help you engage with multiple followers who might be looking to work with someone like you.
Create compelling content and share it on social media. Run social media campaigns strategically, promote blog posts which your followers like, keep pace with ongoing trends, and target your most likely to-be customers.
Such efforts will surely get you the desired results, gradually.
#Apply More Workable Marketing Techniques
1. Content Marketing
Content is the fuel that keeps the website running actively and smoothly when done all right. If you aim to generate quality leads, then at foremost, you need to generate quality content continuously.
A report says, more than 95% of the B2B marketers prefer to look for content(minimum of 4-5 pieces of content) on a website attached with various industry inputs and value-adding assets, prior to engaging with a sales rep.
Therefore, share blogs, social posts, e-books, and guides, and create extensive valuable and worthy data which in turn helps collect visitor's data (directly/indirectly), thus, making them likely to be transferred to lead nurture programs.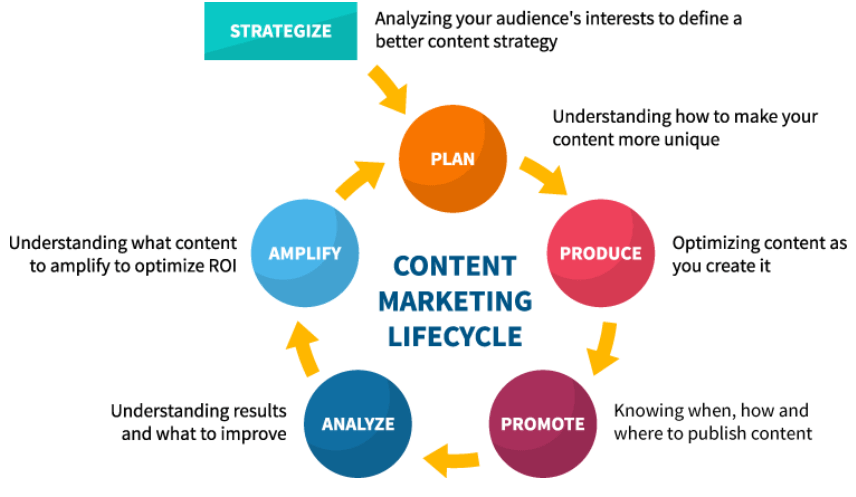 Image source: seeromega.com
Prefer Reading: "Content Marketing: One Term, Many Roles!"
2. Video Marketing
No marketer is unaware of the business benefits delivered by videos and its significance in accelerating sales and revenue.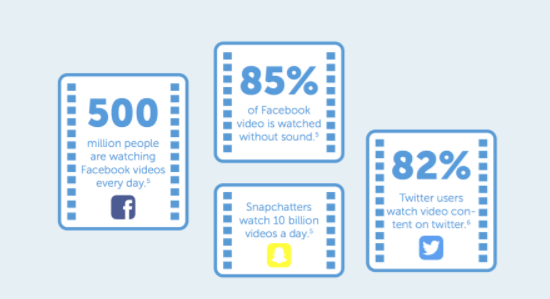 Image source: neilpatel.com
Millions and billions of population are busy watching videos, and this is of no surprise that Video Content is the easiest form to consume insights. Video Marketing comes with a basic rule:
"Create the Right Video, at the Right Time, delivered to the Right Audience."
As, if things were done wrong, video creation could prove to be the hardest task to accomplish to get the expected results.
Undoubtedly, if you are not applying video marketing for lead generation, then you are surely missing a big opportunity to lose potential leads.
Masses expect from marketers, especially B2B, to show them some intriguing video of their products, which communicates well with them. They want to know about the product/service in detail, its uses, benefits, problem-solving features, and much more.
One can use videos efficiently by adding them on your landing pages and homepages with a compelling CTA, added specially in the starting because if your videos fail to hook a viewer's interest, he is likely to switch to the other one in less than 10s.
Additionally, focus on digital Video ads and promote them on your social channels. Video ads make customers more informed in an entertaining and connecting way and helps to drag them to the 'lean-back' watching mode.
If you hesitate to use video marketing in the first go, try out some reliable video producing software and tools like explainer video software, whiteboard explainer video software, 2D animation tool, etc. which are built to get 10x business growth.
Prefer Reading: "4Tips to Grow Your Business using Online Video Marketing."
#Optimize your Website's Friendliness
If your website passes the test to end a user's search by providing quality and relevancy, then yes, your website is optimized well to an extent. However, this doesn't mean that you need to stop here.
Optimization is a never-ending process and would continue till the time changes occur in the marketing trends.
So, let's focus on some of the website optimization techniques:
Avoid distractions, optimize content (blogs, web pages, video/image content), provide easy accessibility, deliver clear navigation, and give that all, what your website visitors are looking for.
Don't ever compromise on quality when it comes to attracting first-time visitors. New visitors must be the focus as existing ones already have been served well and know your work. Google doesn't compromise on indexing valuable and quality web pages as it works on the 'Quality First' principle.
Do keep a close eye on your competitors and analyze their techniques and tactics and become a differential copycat, but not just a copycat. Get the idea and implement it better exceeding your competitors.
Become Smart in the eyes of the search engines, but don't try to be over-smart. Use White Hat SEO and keep away from Black Hat SEO. Use your keyword strategies and content creating strategies effectively to get traffic and real leads organically.
Encourage networking by linking to other relevant and useful sites. Get do-follow links from high authority websites (who possess high DA) to get vote of trust and confidence from other similar websites.
This helps develop your business network rightly and aligns your content better, adding value to it.
I hope all these techniques would prove useful to you in standing out from the competition. These tricks, when applied in the correct sense, would surely break all the limitations to preventing your business growth and visibility.
We always welcome useful insights coming from the audience, which can help our readers to enhance their knowledge hut. So feel free to add your inputs in the comments box below.