If you are a local or small business, your business will benefit generously from Google My Business listing.
You can claim or add your listing to increase online exposure for your website.
To add information about your business to Google Maps, Search and everywhere else on Google, you need to make a Google My Business listing
If you already have one then you need to access it.
Google My Listing helps you present information about your business the way you want it to appear to interested parties and customers for free.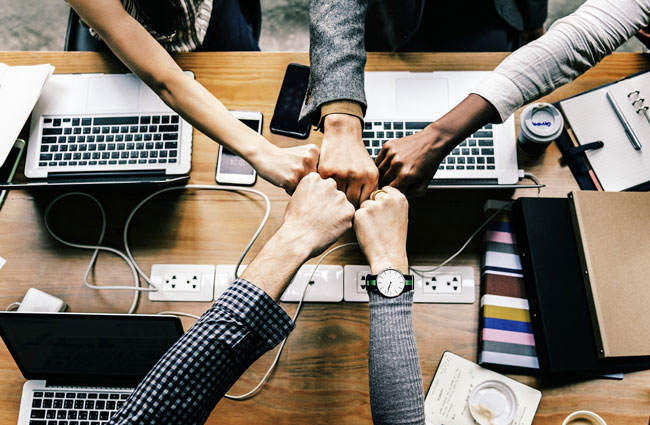 For Desktop Users:
Steps to follow for Signing up for Google My Business
Access com/business and click on the Start now button (given in the top right corner of the page).
Log in to your Google Account.
If you don't have a Google account and use a different Email service provider, create a Google account.
Now, enter the name of your business and press Next button.
*You can also choose your business from the suggestions that appear in a drop-down list as you type your business name.
Type full address of your business and press Next. You may have to further position a marker to point the exact location of your business on Google map.If yours is a service-area business then you will have to follow these additional steps:

Click on the box for "I deliver goods and services to my customers" to check it. Optionally, you can also check box for option "Hide my address (if your business doesn't have a store), only show region".
Click Next.
Choose your business delivery area option and press Next.

Look for the suitable category of your business and select it. Press Next.
Type your full (complete with area code) business phone number or website URL.
Complete Sign up by choosing to verify your business by pressing on continue button.
Pick your choice of verification.
If you want to verify at another time, choose the option "Try a different method" and press Later.
If you're not the business-owner and authorized to handle verification then as the authorised person in the business to continue the verification process.
For Mobile Users:
Access Google My Business app.
Log in to the Google account you want to use to manage information about your business.

If you are adding your business to Google the first time then you need to sign in using the account you want to use to manage your business details. Then press continue.
If you have already got a business listed with Google My Business before, then tap the menu icon , and then tap on your business name to show a whole list of all listings in the account. Scroll all the way down to the bottom of the page and click + Create new business.

If a dialog box opens up saying that verification for your business has already been done then you can request ownership.
Provide all details regarding your business like the business name and click to agree to the terms of service. Tap Continue to create a listing for your business.
Note: We recommend that you access Google My Business on the desktop to get more advanced features like service areas.
You can also claim your business using Google Maps:
Access the Google Maps app.
Look for your business and locate it.
Click Open the business information panel and further scroll down to the bottom.
4. Finally, tap on the

button to claim the business.
How to request ownership of a Google My Business listing?
You can only request ownership of a business listing if you are authorized to handle the listing.
Storefront business listings
Follow these steps to request ownership of a storefront business:
Open google.com/add
Write your business' name and address and then choose your business from the drop-down search results you get
Press Continue. You'll be shown a message saying that your business has already been verified.
If not, you can claim your listing and verify it.
Click on Request ownership and complete the form.
Submit the form.
After your submission, the current listing owner will be sent an email asking to contact you and you will also get a confirmation mail.
Service-area business listings
Steps to follow to request ownership of a service-area business:
Open google.com/add
Provide your business information.
Press Continue.
Verify your business (Verification through postcard may take some days).
Once verified, login to your Google My Business.
On logging in, you'll see a dialog box stating "Owner conflict" saying that the location is a duplicate.
Choose Request access.
The current listing owner will get an email informing that they should get in touch with you. With this, you will also get a confirmation mail.