It's no surprise that the internet is almost dominated by Google. Since billions of people are using Google every day, the search engine giant has taken the responsibility considerably seriously. Ever since it first entered the market, it has been focused on helping users get the best and most relevant results. The frequent filters and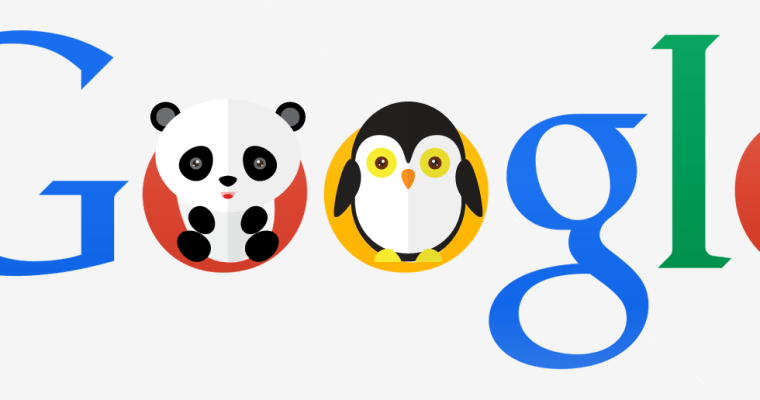 It's no surprise that the internet is almost dominated by Google. Since billions of people are using Google every day, the search engine giant has taken the responsibility considerably seriously.
Ever since it first entered the market, it has been focused on helping users get the best and most relevant results. The frequent filters and updates are rolled out on a regular basis to help Google clean up the results and judge search queries better.
From artificial intelligence to machine learning and semantic search, Google is employing all sorts of methods and elements to ensure that spam and low quality websites don't skip its eye. Google is getting harder on the websites that try to cheat and outsmart its algorithm.
For SEO professionals, it's really important that they keep an eye on the changes that Google makes frequently. Tracking these updates is essential to optimizing your website in the most practical way that doesn't violate Google's guidelines and also helps you deliver best results for the searchers.
Just in case you need a brief look back at the major filters and updates Google has introduced, here's an exhaustive list:
1. Google Panda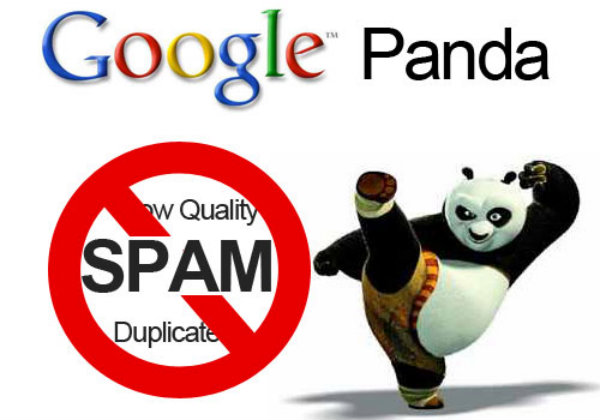 The Google Panda update was launched in February, 2011 and targeted websites with poor or thin content from ranking through dubious methods.
It also focused on eradicating the search results of user-generated spam, keyword stuffing, etc.
How does it work?
Panda works by assigning a quality score to web pages and this score works as a ranking parameter. What you must understand is that Google Panda is more of a filter than a ranking algorithm. Later in early 2016, it was officially made part of Google's core algorithm.
Panda rolls out quite frequently penalizing more websites than ever but websites that pay attention to the guidelines and rectify the detected issues can recover from it.
How to handle Google Panda Update?
Saving your website from a panda penalty is easy. Just keep checking for plagiarized content, shallow content and keyword stuffing (and unnatural keyword stuffing).
You can use use tools like SEO Profiler to detect content issues. Try different keyword density and plagiarism checkers online to weight your content's value.
E-commerce websites often face the duplicate content problem since they end up getting the descriptions from the same manufacturers. Manufacturers often send the same content to a variety of online stores. In this case, you can get an in-house editor and writer team to ensure original and non-plagiarized content.
Also, try using as many original photographs as you can to avoid the panda penalty.
Always audit your content on a regular basis to ensure adherence with Google Guidelines.
2. Google Penguin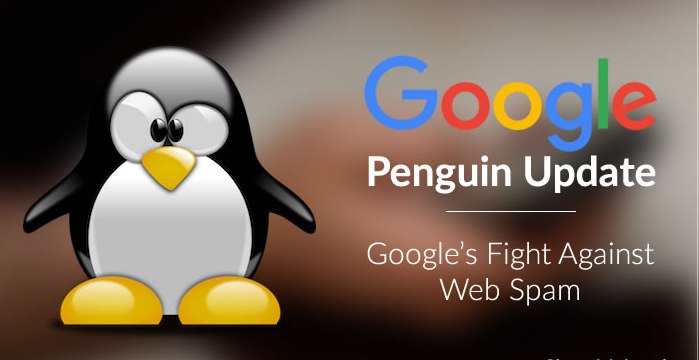 The Google Penguin update was launched in April, 2012 and focused on eliminating spammy or unnatural, irrelevant links and links with heavily optimized anchor text. Often, websites end up using black-hat SEO techniques to get a quick boost in their rankings. Penguin works to eradicate these websites from the search results so the users get the best relevant and organic results based on quality not manipulative SEO techniques.
How does it work?
The central objective of Google Penguin update was to clean the search results of websites that uses manipulative links to influence their rankings. Ever since 2016, it has been a part of Google's main algorithm and it monitors the search results in real time.
How to handle it?
As long as you monitor your website's link profile and ensure that its' not spammy or unnatural or irrelevant, you will be fine. You can use tools like SEO Profiler or some free tools online to check your links and make sure that there are no unusual spikes. If you see that you have amassed unusually high links recently, you know you need to intervene
3. Google Pirate
Google Pirate Update was launched in August 2012, to prevent copyright infringement online. It's more of a filter than an update and it's sole target is keep the usual suspect websites with heavy copyright infringement reports from ranking well in Google Search Results.
How does it work?
The update was launched to curb piracy and it detects all sorts of content duplication over the internet. The basic idea behind this update is to curb piracy online and reinforce the DMCA through penalizing websites (such as Torrents) to limit the distribution of illegally copied content/media.
How to handle the Piracy Filter/Update?
As long as you avoid the pirated content on your pages, you will escape the penalty and impact
4. Google Payday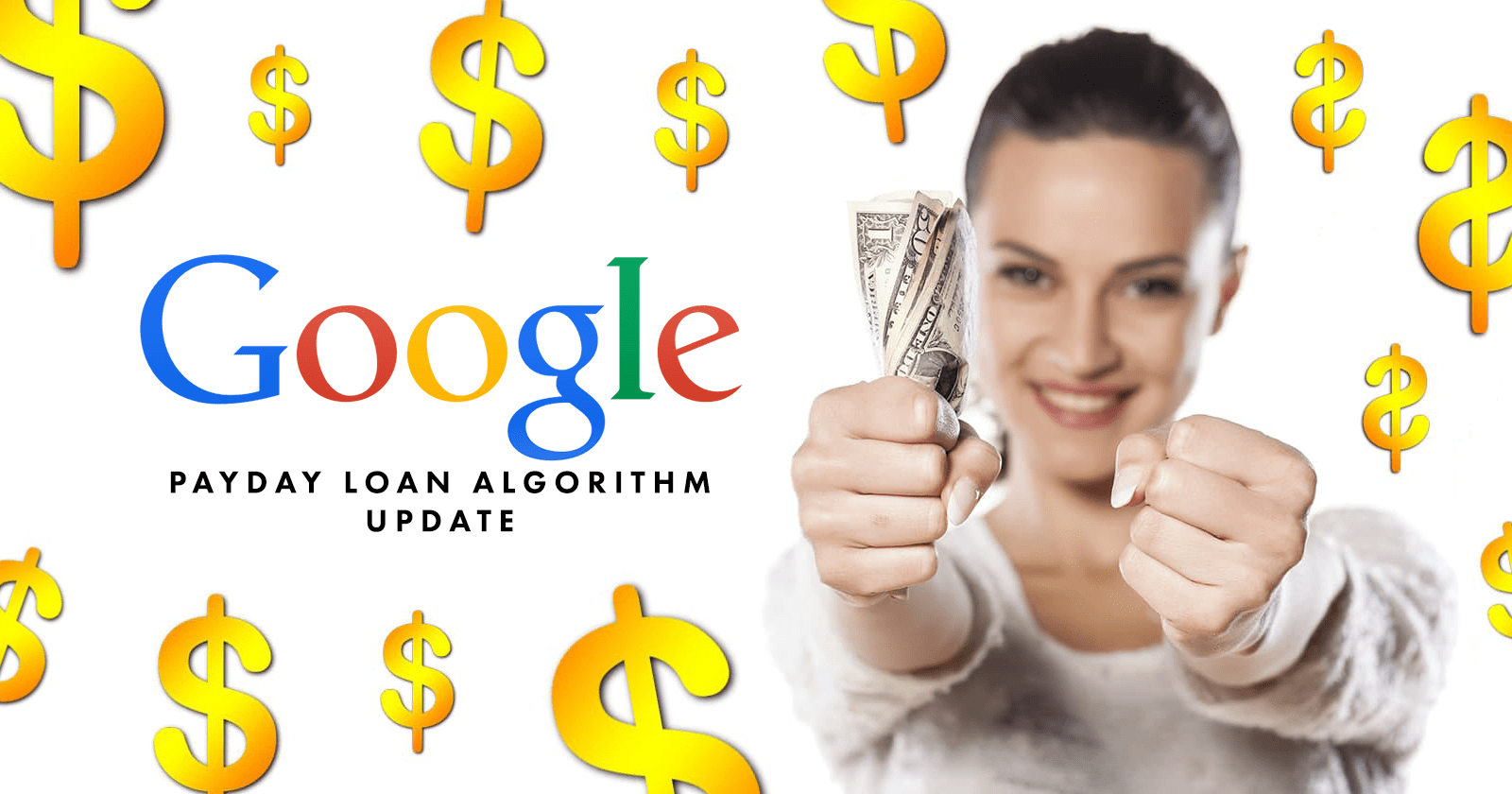 Google Payday set of updates was launched in June, 2013 to clean up the items that result in spammy queries. It mostly targets heavily spammed queries and penalizes websites that use black hat or other spammy search engine optimization techniques for better rankings. It mostly focused on websites from shady industries like high-interest loans, porn, casinos, debt consolidation etc.
How does it work?
This worldwide update targets spammy queries (mostly from shady industries) as websites often use them to boost their rankings via Black Hat SEO Methods.
How to handle the Google Payday Loan Algorithm update?
Watch out for the spammy queries and make sure that you don't use anything irrelevant on your website and scale up your keyword search to ensure userful keywords.
5. Google Hummingbird
Google Hummingbird update was launched in August, 2013 and focuses on removing websites with keyword stuffing and low-quality content from the search results.
How does it work?
Hummingbird's responsibility is to aid Google interpret the search queries better and offer more relevant results. It's more focussed on understand the intent of the person making a search compared to the erstwhile understanding of individual terms used in the query. What you must understand is that Hummingbird doesn't always rank a page that has the exact keyword match but instead the page that best matches the query and query content. It relies heavily on natural language processing (semantic indexing), etc.
How to handle the Google Hummingbird Update?
Be proactive with your SEO Strategy and look for better, more relevant and smart keyword combinations. Google related searches and autocomplete are quite effective at churning out synonymous and smart keyword combinations. You can also try using different tools to track relevant content for your targeted keywords and come up with more.
As a pro-search marketer, you will have to be very insightful when using diversified content. Just make sure that you keep the searcher's intent in mind when designing your website's content.
6. Google Pigeon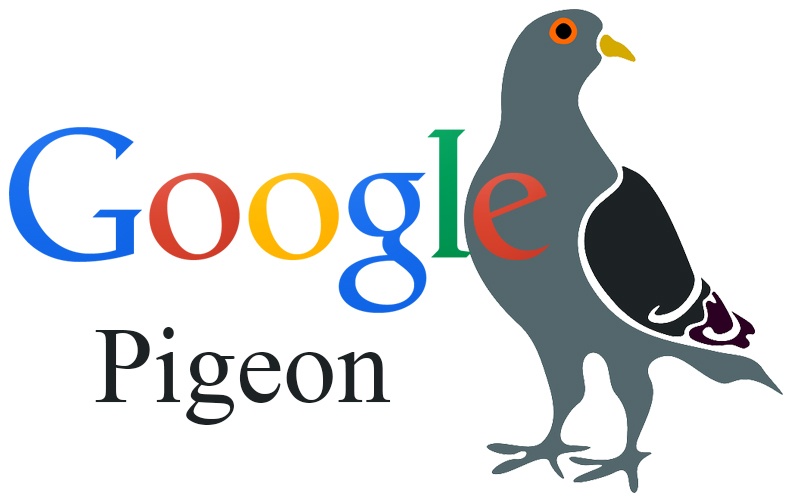 Google Pigeon update was launched in mid 2014 in US and later in december 2014 in UK, Canada and Australia. This update targets bad on and off page SEO and takes searcher's location in consideration.
How does it work?
Pigeon now makes use of the conventional SEO factors help the local searchers get better local search results through the core algorithm.
How to handle the Pigeon update?
Don't over-optimize your website but focus on running a comprehensive analysis of your website's on page optimization. Make sure that your domain is stronger and your use relevance geo-search parameters.
7. Google Mobilegeddon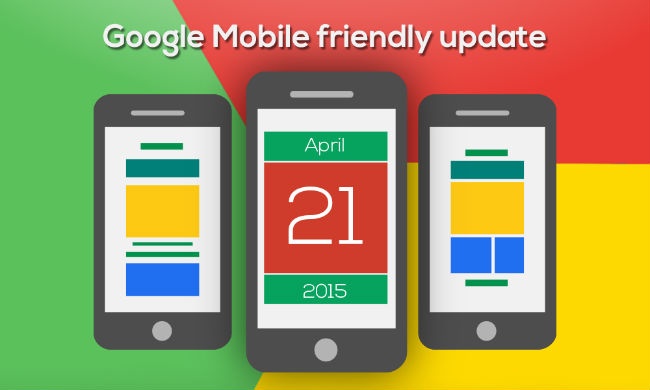 The Google Mobile update was launched in April, 2015 and it targeted websites that didn't offer a responsive version or had poor mobile usability.
How does it work?
The Mobilegeddon (Google's Mobile Update) makes sure that responsive pages show up on top of searches performed on mobile phones. This also means that pages that are not optimized for mobile are left out in the search results or horribly down-ranked. Basically, if you don't optimize your website for mobile, you don't stand a chance.
How to handle the Mobilegeddon?
Optimize your website for mobile and ensure that you speed it up and make highly usable and functional. Run a mobile friendly test on your website and analyse that it matches the standards. Not to mention, ensure a responsive design too.
8. Google RankBrain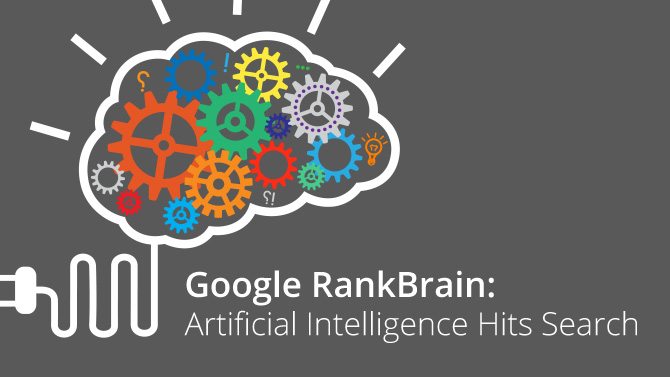 Google RankBrain was launched in October, 2015. It focuses on improving search results by detecting shallow content, bad UX and and query specific features.
How does it work?
RankBrain is actually a huge part of Google's Hummingbird algorithm that has influenced Google search results extensively.
This machine learning system enables Google to better understand the unique queries and offers best-matching results based on searcher's intent.
In fact, Google has stated that RankBrain is now the third most important ranking factor. While nothing much is known about RankBrain except that it utilises AI and channels machine learning to give users smart and relevant results.
How to handle RankBrain?
There's no way you can outsmart RankBrain. It evolves every second in real time with every new query that's made (and there are probably billions of people doing that every second!). Focus on comprehensive competitor analysis and optimize your content to ensure that it's relevant for certain queries.
Use all inclusive competitor analysis to find better ways of optimizing your content.
9. Google Possum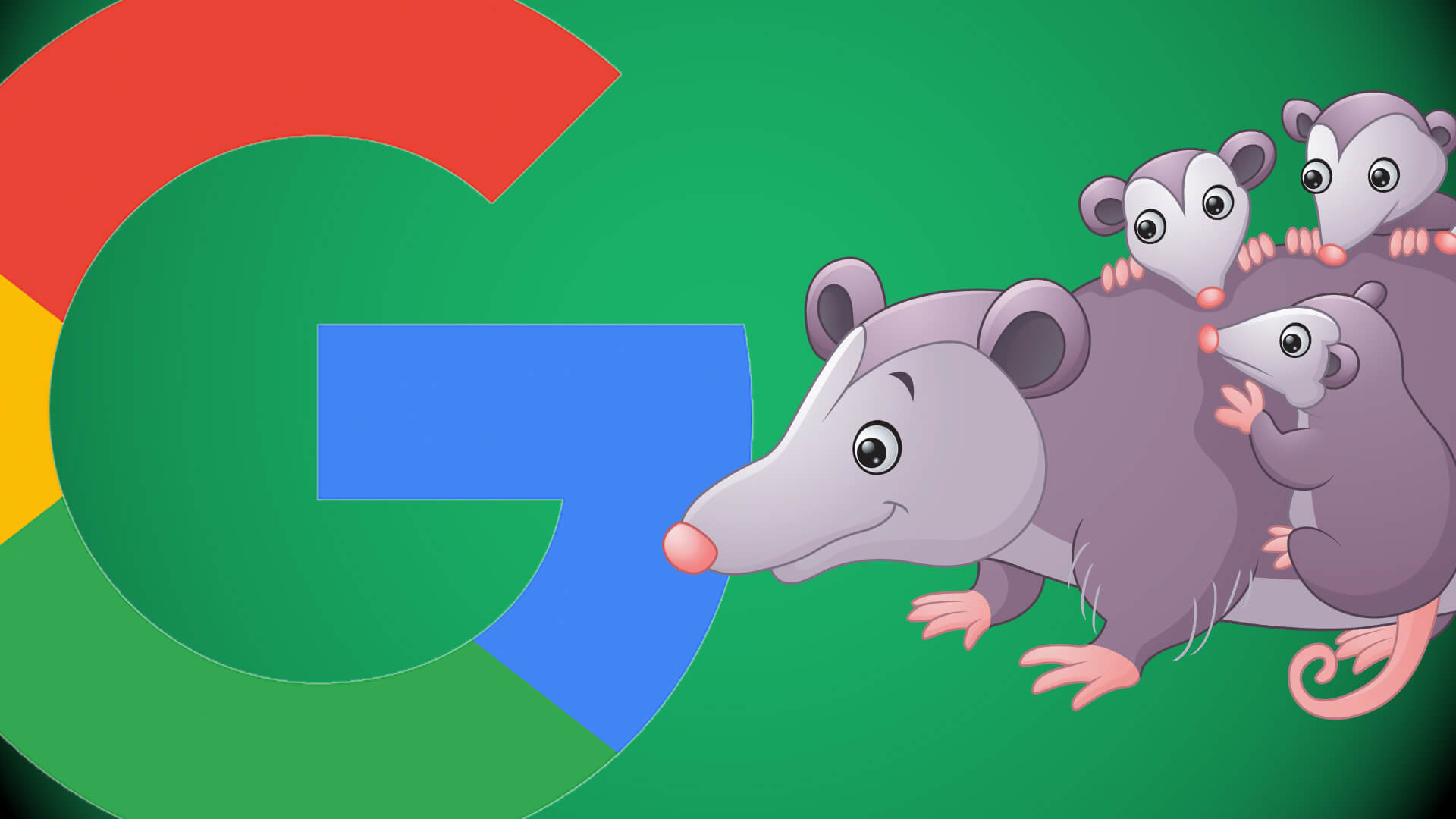 Google Possum was launched in September, 2016 and it focuses on preventing spam from ranking.
How does it work?
The Possum update makes sure that searchers get the best possible and most relevant results for local searches. So, the closer a business is to a searcher, the better its chances to appear in the local pack. Possum also helps boost businesses outside the geographical perimeter gain higher visibility.
How to handle the Google Possum Update?
Work on your keyword list and start tracking rankings based on location. As a local business, you want to be able to target better and relevant keywords
Also, check your location rankings from your targeted location and use specialized tools to ensure that you miss out on anything.
10. Google Fred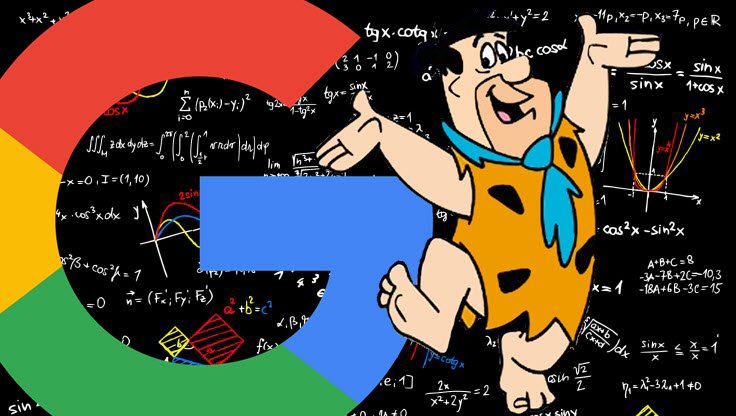 Google Fred was launched in March, 2017 and it works to filter thin, shallow and ad-focused content. It also targets affiliate heavy content and helps better content rank to improve the quality of search results.
How does it work?
The latest in Google's series of updates, Fred focuses on websites that break the revered guidelines. The unsaid rule of Google Rankings is that you simply don't break the guidelines and with Fred, Google established that it will make the violating websites pay. Fred mostly affected blogs with shallow content produced solely with the purpose of making ad revenue.
How to handle the Google Fred Update?
Read the Google Search Quality Guidelines well and remove all thin content from from your website. If you post ads on your website then ensure that you offer high quality content on those pages.
Moreover, don't try to outsmart Google by using gateway pages with tonnes of affiliate links. Ad revenue is a great motivation for bloggers but as long as you are not using horrible or extremely low quality and bad content, Google won't unravel your rankings.
Summing up
Experts like Matt Cutts, Rand Fishkin, Brian Dean and even the ones who have been working in the SEO Industry for a while now will tell you that it is all about taking care of your users.
Google focuses on presenting the best search results to searchers by taking their keywords, individual terms, semantic search, synonyms in consideration.
So, the best way you can avoid getting penalized is by following Google's guidelines and improving your chances at ranking. You must post high-quality content and ensure that your website doesn't violate any of the rules set down by Google.
Even if your website has been caught once, you can recover and evade getting caught again by making sure that you don't make the same mistake again.
Keep running clean audits and checks for your website design, user interface, content and quality of the website to ensure that everything is up to the standards set by Google.
Most of all, ensure that you offer quality results to the searcher by keeping the possible and most relevant intent of the query in mind. Be expansive with your keyword research and watch the highest ranking websites like a hawk to understand their content quality and how they measure so well at the ranking parameters.